Cloud computing has already transformed the way companies work, enabling them to focus on their core competences while harnessing the power of IT (Information Technology). Data centres are now virtualised, software can be accessed remotely and protection can be provided by security professionals who are on call 24 hours a day.
We're referring to technology designed to reduce operating costs, facilitate access to resources for the development of digital transformation projects and services, improve connectivity and provide the scalability we need.
In terms of figures, cloud computing generated income totalling almost 400,000 million dollars in 2021 and its growth is unlikely to slow.
Characteristics of cloud computing
Cloud computing has a series of characteristics that make it indispensable as of today, including:
On-demand computing and self-provisioning. All the computing power and capacity we need for processing, storage and other purposes are just a click away.
Scalability and elasticity. We can add and remove computing, storage, network and other assets as required.
We pay for what we use. Although the pricing model varies depending on the cloud service provider we use, they all allow us to pay for what we use.
Resilience and availability. Cloud providers employ distributed architectures that minimise system failures. Resilience is regarded as one of the most important attributes of reliable systems.
Access from anywhere. Users only need to have an Internet connection to access the cloud and upload information.
Trends in the use of cloud computing
Edge computing
Edge computing is an alternative approach to traditional data storage in the cloud. This trend involves building data centres for the storage and processing of data in a location close to where they will be used, in order to reduce latency problems and increase the performance of the applications.
Ideally, edge computing is used for time-sensitive data and cloud computing is used for non-urgent data processing.
Serverless technology
Although serverless computing has been on the market for several years, it's now increasing in importance, in particular because microservice-geared systems facilitate innovation and technological growth within organisations.
This model shifts away from monolithic systems and also guarantees a pay-as-you-go approach that allows us to pay only for the services that we actually use. More importantly, the infrastructure is scaled in keeping with the needs of an application without the need for any significant capital investment.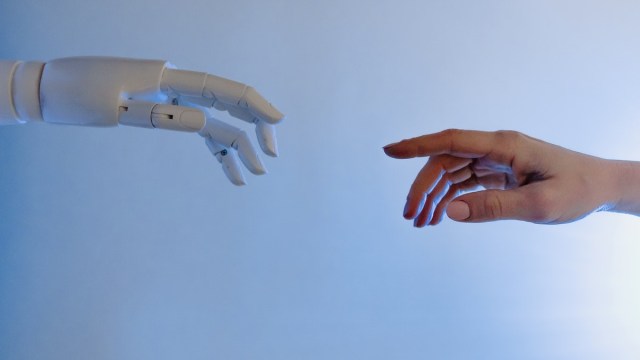 AI for cloud computing
Machine learning platforms require huge computing power and high bandwidth for training and data processing, benefits that are easy to achieve via the cloud.
Most of the AI we can see around us, such as Google searches and Instagram filters, can be found in the cloud. Thus, AI and the cloud are intimately intertwined, and they will become even more so in 2022 and the years to come.
Hybrid infrastructure
Nowadays, major cloud service providers such as Microsoft, Amazon and IBM are expanding their deployment of hybrid models to provide the best of both worlds. In this case, the data that need to be accessed more quickly and frequently can be housed on public servers, while more sensitive and critical data can be kept on private servers to which access can be monitored and processed by means of proprietary applications.
The future of cloud computing: forecasts
According to Gartner's predictions, spending on cloud services will exceed 482,000 million dollars in 2022. There's no doubt that cloud computing constitutes the backbone of almost all digital services, ranging from social media and streaming entertainment to the connected cars and devices that make up the Internet of Things (IoT).
We now have new ultra-fast networks such as 5G and Wi-Fi 6E, which not only entail increased data transmission in the cloud, but also facilitate the transmission of new kinds of data. As the networks improve, so will the other platforms.
Generally speaking, cloud technology makes all other technologies lighter, faster and more accessible to customers, a factor which is key to enabling more and more companies to embrace the digital transformation and migrate their services to these platforms.