Simon Wilson


Head of Spectrum Technology and Insight, Telefónica
Roberto Rodríguez Dorrego
Head of Spectrum Strategy, Telefónica
The Mobile World Congress focused this year on "Creating a Better Future". The panel session "Spectrum: Safeguarding 5G and the Future of Mobile at WRC-19" was held at the MWC19-Ministerial Programme on the very first day.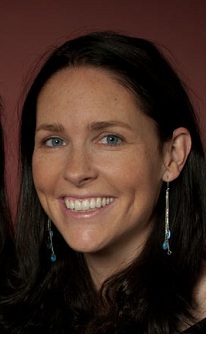 Catherine Bohill, Director of Spectrum, Corporate Strategy, Telefónica, participated alongside Communications Minister Dr. Attia Gasmalla (Sudan), FCC Commissioner Michael O'Rielly,  Ericsson's Group CTO Erik Ekudden and OneWeb's VP International Policy Affairs Tony Azzarelli.
In this interview we will provide some insights into Telefónica's view on spectrum and the World Radiocommunication Conference 2019 (WRC-19), an important milestone in realising the 5G vision.
Q.: What is the World Radiocommunication Conference 2019 (WRC-19)?
A.: Global spectrum rules are set by the International Telecommunications Union (ITU) – a specialised agency of the United Nations. Every 3 or 4 years the rules are reviewed and revised, most significantly for us in the field of mobile services.
WRC-19 will take place in November 2019 and is the latest chapter in the 100 year story of spectrum regulation – the main focus for us at that meeting is the Agenda Item covering mmWave spectrum for mobile; that is, spectrum above 24GHz.
Q.: Why is the WRC important for Telefónica?
A.: Significant new widely harmonised mobile spectrum is critical to facilitate a rapid development of a global 5G ecosystem. The WRC is all about harmonization.  Global harmonized spectrum enables the industry to be more efficient. 
Less complexity in spectrum leads to economies of scale and hence lower production costs both in terms of network equipment and devices.  But what is key here is not to focus on cheaper devices per se – but on the way in which harmonisation affects lower tier devices way more than high tier devices. For us that is really important in Latam, but for society in general it is going to be really important in getting the "unconnected" plugged into the digital economy.
Harmonisation is key, because without it we won't have a small subset of common global bands in devices. Taking 4G as a real world example… low tier devices, say for example those in the $50-100 price range have enabled access to mobile broadband to millions around the world and will inevitably continue to be key in addressing the Digital Divide. But those handsets only typically include 4-6 LTE bands. High tier devices don't have this problem.  Once you spend about $600 – or more – over 20 bands are commonly catered for.
So you see, as we enter the 5G era and introduce yet more bands and mmWave frequency ranges, Spectrum harmonization becomes even more important.  We cannot let 5G accentuate the Digital divide.  Accessibility for all must be our priority.
Q.: What do we need to achieve and why at WRC-19?
A.:  Bearing in mind that WRC-19 will only consider bands above 24GHz, Telefónica keenly supports the 26GHz band (24.25-27.5GHz) at WRC-19.
It is the lowest mmWave band on the table.
It is contiguous with the 28GHz band identified by USA (27.5-28.35GHz) & Japan (27.5-29.5GHz).
It has a vital 1GHz overlap with Korea's band (26.5-29.5GHz).
The contiguity point is important; it is key that at WRC-19 we identify a band that will enable a successful global outcome – success being the ability to implement both 26GHz & 28GHz in a way that can simplify devices and allow economies of scale.  If 26GHz doesn't get agreed at WRC-19 with similar technical performance as 28GHz, the potential to have this global outcome will just not happen.
The 40GHz band (37-43.5GHz) is also a key band at WRC-19 with a potential bandwidth to allow the most extreme throughput services for 5G.
Parts of the band are already well supported: USA (37-40GHz), Europe (40.5-43.5GHz).
Other bands above 45GHz will also be important for further capacity for 5G in the long run to enable the continuous growth of the Digital Economy. Especially bands 45.5 – 52.6GHz and 66 – 76GHz are interesting due to their available bandwidth.

Q.: What is Telefónica's position on 28GHz?
A.: While Telefónica clearly supports 26GHz going into WRC-19, we recognize that 28GHz is important.   As we all know, 28GHz – following bold decisions from the FCC and other NRAs – will have the first mmWave ecosystem in 5G.  We encourage other NRAs to consider this band for 5G – in addition to 26GHz.   There is enormous potential in having mobile services in both the 26GHz and 28GHz bands in the long term. 
We appreciate that in the short term it will be a challenge to implement 26GHz and 28GHz sub-bands as one harmonized band in devices, due to the difficulty of having a complete tuning range of >5GHz (24.25-29.5GHz), but we expect that the industry, working with vendors, will come to a solution that has no impact on the consumer.  A global product portfolio between the two sub-bands should be expected.

Q.: Should we still consider satellite and other adjacent industries as competition? How can our services co-exist?
A.: There is a need for spectrum policy to foster as wide a possible collaboration between access networks and technologies to ensure that sustainable long-term growth can be achieved. There is also a need for as wide a possible collaboration between stakeholders, many of whom operate complementary and diverse services and engage in vital research.
As many of us are aware, detailed studies on coexistence are ongoing within the ITU (Task Group 5/1).  It will be important to find solutions within the ITU that enable mobile whilst adequately protecting other services.  Reaching agreements is possible and we will continue to play our part in the work of the ITU.  The final solution may also include the need for market-based incentives or commercial agreements, such as those realised in the USA.
Q.: What is Telefónica's 5G long-term roadmap and how can we achieve global harmonisation?
A.: First of all, to make clear, for 5G we will use a variety of spectrum.  For Telefónica bands below 6GHz will be key and in particular C-Band (3.3-4.2GHz) has a huge role to play for Latam and Europe.
Spectrum bands sub-1GHz will also be important, especially for massive Machine Type Communications (mMTC, aka IoT). Here we look to the 600/700MHz allocations around the world to complete the global picture.
As previously mentioned, Telefónica keenly supports the 26GHz band (24.25-27.5GHz) , and the 40GHz band (37-43.5GHz) as our priority at WRC-19.  Other bands above 45GHz will also be important for further capacity for 5G. There is a need for as wide a possible collaboration between stakeholders to ensure that global harmonisation and sustainable long-term growth can be achieved. 
Q.: How can we safeguard the future of mobile?
A.: Although we are speaking here about WRC-19, and it is important, we must put emphasis on the fact that the spectrum allocation process is not resolved in one event – it is very much a process.  
There are still bands which achieved regional allocation at WRC-07 – and 10+ years on we are still waiting for the spectrum to be cleared in a number of our countries, and the assignment conditions in others are simply untenable for the industry…   Take the case of Argentina, where today the industry is working without this key 700MHz spectrum for coverage, despite buying the spectrum in 2014 – and it is still not clear when we will be able to use it.  In other countries, such as Mexico, we have uneconomic pricing in the form of annual fees. It is very difficult to speak about 5G when essentially we have a watered down version of 4G in many of our countries because of spectrum assignment regimes.  WRC-19 is about the long term where we see 5G deployments converging over time as global experiences pollinate from one region to another.
So if the dream is to get people connected we must go beyond WRC preparation, negotiation and results; we should also put more emphasis on working with National Regulators to improve licensing conditions for spectrum assignment.  Specifically:  TEF would like to reiterate the importance of reasonable spectrum costs and coverage obligations, long licences and a strong expectation of spectrum renewal.
In general, an investment friendly regulatory framework for the sector will foster the Digital Economy.  Worldwide positive benchmarks exist. We mention Chile where spectrum is awarded via beauty contest but with meaningful build-out obligations.  In Chile the government prioritises infrastructure investment over taxing the industry.  The end result is a hugely competitive market with the highest mobile broadband penetration in the region (Ovum, YE2017).