Go back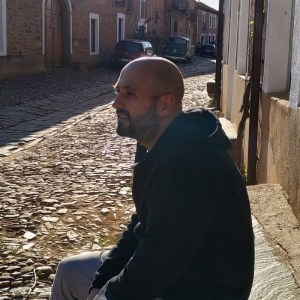 Head of Meetings Operations (Webex and Zoom)
Madrileño by birth and Leonese by heart since I grew up and lived there until I had to leave for studies. I am a Telecommunications Engineer, specialising in sound and image.
My career has developed mainly in the world of what we nowadays call unified communications in 3 stages. I started at Unitronics Communications as a videoconferencing engineer carrying out projects and providing after-sales support for 6 and a half years, more or less.
The second stage, working for NTT, was as an on-site engineer at Airbus Defence and Space for almost 11 years. At that stage I started as team leader of the videoconferencing team and after 5 and a half years I had the opportunity to move to the voice team. I started as an L1 engineer focusing on end-user support: with experience I moved up to L2 profile performing more infrastructure-focused operational tasks.
The third stage started in June 2022 when I joined Telefónica Tech, within the technology and cloud operations department. My day-to-day work focuses on Webex and Zoom technologies.
I am not a person with complicated tastes or hobbies. I really like music ranging from The Beatles, The Doors, Nirvana, Foo Fighters, Nacho Vegas, Los Enemigos or Los Planetas. I think that few plans can beat a concert. I also like sport a lot. Mainly to watch football and to practice athletics. I run 3 or 4 days a week to set myself the goal of running a couple of half marathons a year, one of them the Movistar. Will I take the leap to the marathon?
I'm also a very family-oriented person. When I can, I like to escape to Astorga or León to visit my family and friends.
---
Related Content
Communication
Contact our communication department or requests additional material.