Energy and climate change
At Telefónica, we are aware of the urgency to reduce carbon emissions. Therefore we are redoubling our commitments aligned with the ambition of limiting global warming to 1.5 Celsius.
> Click on imagen to enlarge
Our objectives for 2015-2025 are not only compatible with the expansion of the network and quality of service, but will also help us to be more competitive. Telefónica is committed to achieving:
More energy efficiency: reduce energy consumption by 90% per unit of traffic in 2025 compared to 2015.
More renewable energy: continue to use 100% of electricity from renewable sources, promoting its development with long-term contracts and self-generation.
Achieve net zero emissions in 2025 (scopes 1 and 2).
Reduce CO2 emissions in our value chain by 39% in 2025 and reach "net zero" in 2040.
Get customers to reduce, with our Eco Smart solutions, 5 million tons of CO2 yearly in 2025.
* These objectives have been validated according to the 1.5ºC scenario by the Science Based Targets initiative (SBTi).
* Regarding the HISPAM region we will be 100% renewable in 2030 and we will have zero net emissions, no later than 2040.
We join the "Business Ambition for 1.5°C: Our Only Future" to help keeping the global temperature increase below 1.5°C. Global Compact recognizes us as one of the eleven Spanish companies to join the initiative.
Telefónica is part of CDP's A List after being recognized as a world leader for its action against climate change seven consecutive years.
> Click here to see Telefónica's CDP Climate Change 2020 response
Telefónica has an Energy Efficiency Programme and we are going to promote fuel reduction, the transformation of our network and the use of clean energy.
With an emission reduction of 49.6% since 2015, we have zero as a goal for 2025
In the framework of this Programme, in 2019 we conducted 189 initiatives on energy efficiency and the reduction of GHG emissions in our networks and offices, with which we managed to save 313 GWh. In this way, we avoided the emission of more than 105,000 tons of CO2.
In addition, thanks to our Renewable Energy Plan, 81.6% of electricity consumption comes from renewable sources, which is equivalent to the average annual consumption of 1,325,000 households. Thus, we have prevented more than a million CO2 emissions into the atmosphere.
We reduced energy consumption last year by 72% per unit of traffic, compared to 2015, moving towards the goal of -90% by 2025
Risks and opportunities

Climate change influences our global business strategy due to its direct impact, risks and opportunities. Our energy and climate change strategy fosters value creation in the long term through effective risk management and by taking advantage of the opportunities.

Aspects of climate change that influence our business are: regulatory changes; need for increasing resiliency of our infrastructures; growing energy cost; temperature increase; or new green business opportunities, among others.

Physical and non-physical risks

Our risks associated with climate change are mainly related with physical vulnerability, more than regulatory or reputational risks, although they are also important. In geographical terms, they are concentrated in Latin America and in business level terms, in our network facilities.

The most significant risks are related to extreme weather events and, in the midterm, temperature increase. An increase in temperature could affect the energy consumption of our infrastructures for additional cooling needs, but also we could have indirect risks related with a potential increase in the energy costs, dependent on the hydroelectric power in some countries.

Our climate change adaptation strategy is made up of different plans, from business continuity facing weather disasters, as recently occurred in Peru, to energy efficiency projects and our Renewable Energy Plan. Some examples are:

Governance structure: During 2015 Telefonica created the Global Infrastructure Center to improve the management of our facilities including energy issues.
Renewable Energy Plan: In 2016, we established this plan with the goal of consuming 85% of electric energy from renewable sources by 2025 and 100% by 2030. As a result, in 2019, 81.6% of our electricity consumption is renewably sourced.
Agenda: in 2019, Telefonica continued to participate in different energy and climate change working groups to manage the risk and opportunities around climate change. Moreover, Telefonica organized the 10th edition of the Telefonica Global Energy and Climate Change workshop in Seville (Spain).
Targets: New energy and carbon reductions targets until 2020,2025 and 2030. The establishment of a carbon science based target according to the 2

∞

C scenario.
Innovation: Investment and developing new Eco-Smart ICT services for adaptation and mitigation of climate change.

Opportunities

While we reduce the energy consumption and carbon emissions, we are reducing our operational costs. In this sense, we are able to provide ICT services at a better price than our competitors.

Deploying low carbon technology in our networks or monitoring climate conditions due to the installation of smart meters, we are able to manage climate change risks and avoid future impacts in our facilities.

Our Eco Smart products and services based on Internet of Things (IoT), Big Data and connectivity enable our clients to reduce GHG emissions.

We also recognise the key role we can play in facing natural disasters related with climate change. Connectivity can be a lifesaver, either by means of an early alert or by contacting emergency services.

Last year, we avoided 3.2 million tons of CO2 thanks to our services so that for every tonne we emitted, we saved 3.3. Our goal is to reduce our footprint 10 times

Renewable energy

Our Renewable Energy Plan includes three action areas, depending on the markets in which we operate and the regulations in force in each one: acquisition of renewable energy with a guarantee of origin, long-term power purchase agreements (PPA), shorter duration and self-generation.

81.6% of the electricity that Telefónica consumes worldwide is already renewable and we are 100% renewable in Germany, Brazil, Spain and United Kingdom.

As for self-generation, we gradually increased the base stations of the mobile network that work with renewable energy and we install photovoltaic solar panels on the roofs of our buildings for self-consumption.

Energy efficiency

In Telefónica, we work in different aspects to do more with less:

Lighting: Replacement of fluorescent lights with LED technology and installation of presence detecting sensors.
PSF (Power Saving Features): Activation of energy saving functions during periods of low traffic in our base stations and centres.
Cooling: Technological update of the cooling devices and the installation of free cooling facilities, especially in the base stations and centres.
Power: Technological update for power units and substitution of poor efficiency rectifiers.
Transformation of the Network: Shut down of old equipment, Network upgrades and location optimisation.
Renewable self-generation: Implementation of renewable systems for self-consumption and reduction of fuel consumption.
Others: Configuration of our network equipment to improve its efficiency.

In all of this the support from our ever innovating partners, with whom we establish innovative collaboration agreements is fundamental.

Alongside this, we continue to reduce the consumption of fossil fuels in operations and in our fleet of vehicles, replacing them with more efficient and clean sources of energy, using fuel efficient vehicles and decreasing the distance travelled thanks to an improvement in the management of the fleet.

Energy inventory and CO2

At Telefónica, we analyse our energy consumption each year and we calculate the carbon footprint globally in accordance with the Greenhouse Gas Protocol, the ISO 14064 Standard and the ITU-T L.1420 Recommendation: Methodology for energy consumption and greenhouse gas emissions impact assessment of information and communication technologies in organisations, of the International Telecommunication Union (ITU).

Every year, we carry out an independent process to check energy and emissions data in order to obtain quality information about the energy we consume and the greenhouse gases we emit into the atmosphere.

This enables us to identify improvements in the processes and to manage energy and carbon in a transparent manner. Based on this quantification and verification, we evaluate fulfilment of the global energy reduction objectives.

Inventory of Energy and GHG Emissions:

> Verification Statement of AENOR for Telefónica on the Inventory of greenhouse gas emissions (Integrated Report 2019, p. 390)
Responsible Business Channel
VALIDATED BY SCIENCE BASED TARGETS INITIATIVE
Climate Change and Energy Efficiency Office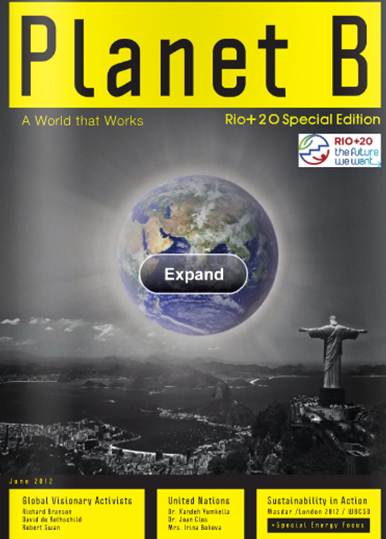 Telefónica's Climate Change and Energy Efficiency Office promotes efficient energy use in the company and identifies opportunities to reduce CO2 emissions. For their part, the Energy Managers are responsible for developing projects in the different countries. They belong to the Operations teams and work closely with this office.
TELEFÓNICA, member of the initiative RE100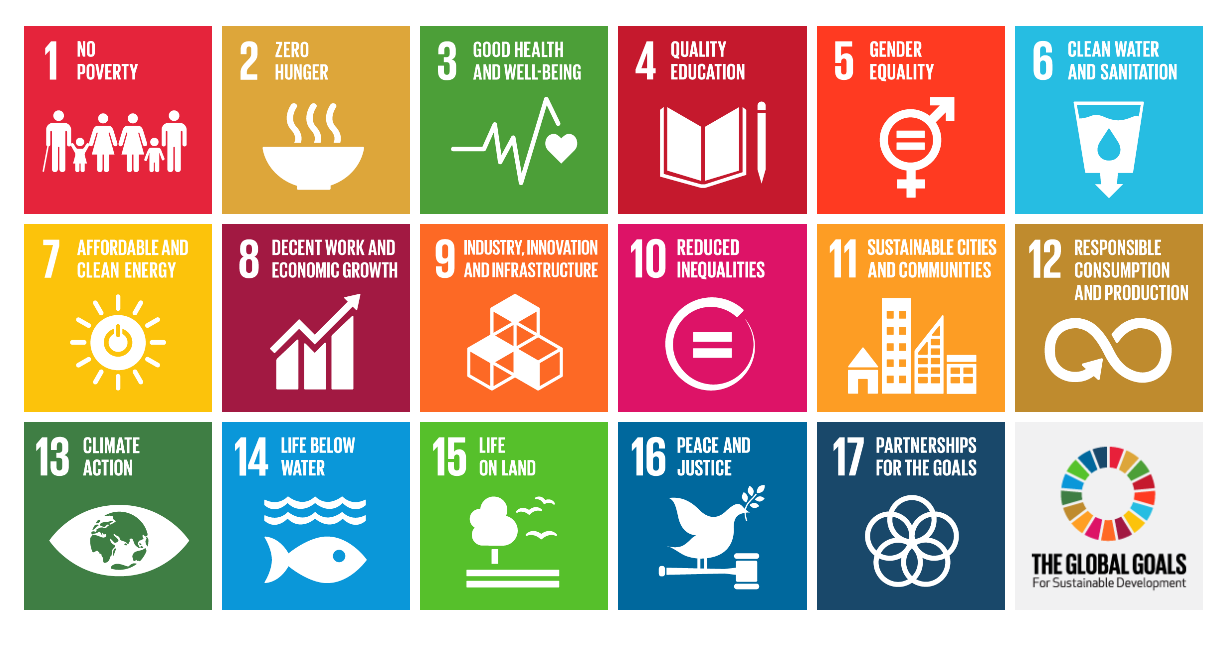 The Sustainable Development Goals are the most ambitious programme in history to address the major social and environmental problems facing humanity. Internet and digital solutions are essential tools to achieve more than half of the established goals, all with connectivity as a base. They are the allies we use in Telefónica to help build, together, a better world, where no one is left behind.
euhrhf0090vesas