Energy and climate change
At Telefónica we want to do more with less. Our commitment can be seen in the new energy and climatic change objectives we have set, in line with the global commitment to not exceed 2ºC in temperature (2DS), according to the Paris Agreement.
In order to make all of this possible, Telefónica has an Energy Efficiency Programme and we are going to promote fuel reduction, the transformation of our network and the use of clean energy.
In the framework of this Programme, from 2010 to 2015, we conducted 257 initiatives ON energy efficiency and the reduction of GHG emissions in our networks and offices, with which we managed to save 492 GWh, the equivalent energy consumption of 40,300 homes in one year, and 64 million euros in our annual electricity bill. In this way, we avoided the emission of more than 142 kT CO2 equivalents.
Energy efficiency

At Telefónica, we work on different fronts to optimise our energy efficiency in operations and offices, to thus achieve our objectives:

To improve the energy efficiency of the network through projects to reduce electricity consumption, which is the origin of 85% of CO2 emissions. Thus, for example, free cooling (using the exterior air to control the temperature at mobile base stations and landline telephone exchanges) and the replacement of old rectifiers with high-efficiency ones are proving very useful to us.
To collaborate with partners to implement the most efficient technology in networks and offices, to favour the implementation of innovative projects thanks to investment from suppliers and the sharing of savings (ESCO model), and to foster global purchases of more efficient equipment, infrastructure and services.
To reduce the consumption of fossil fuels in operations and in the vehicle fleets, replacing them with more efficient, cleaner energy sources, using energy-efficient vehicles and reducing the miles driven by improving fleet management . For this, we are using, among other things, M2M solutions and efficient driving techniques.
To promote the self-generation of renewable energy where electricity is difficult to access and to buy it where the markets permit that.

In addition, we are reducing employees' journeys using virtual meetings. To avoid trips, our professionals can, for example, use the 29 tele-presence rooms which the company has at its facilities.

Energy inventory and CO2

At Telefónica, we analyse our energy consumption each year and we calculate the carbon footprint globally in accordance with the Greenhouse Gas Protocol, the ISO 14064 Standard and the ITU-T L.1420 Recommendation: Methodology for energy consumption and greenhouse gas emissions impact assessment of information and communication technologies in organisations, of the International Telecommunication Union (ITU).

Every year, we carry out an independent process to check energy and emissions data in order to obtain quality information about the energy we consume and the greenhouse gases we emit into the atmosphere.

This enables us to identify improvements in the processes and to manage energy and carbon in a transparent manner. Based on this quantification and verification, we evaluate fulfilment of the global energy reduction objectives.
Discover our Energy Management Policy
Responsible Business Channel
Climate Change and Energy Efficiency Office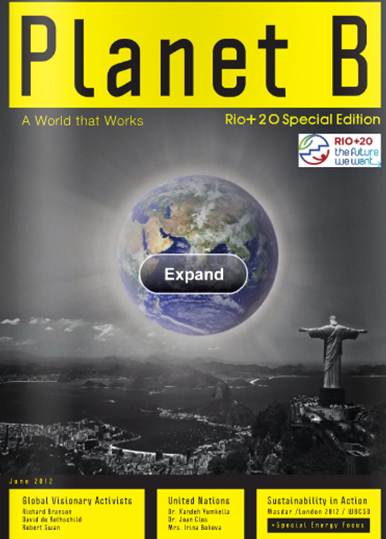 Telefónica's Climate Change and Energy Efficiency Office promotes efficient energy use in the company and identifies opportunities to reduce CO2 emissions. For their part, the Energy Managers are responsible for developing projects in the different countries. They belong to the Operations teams and work closely with this office.