Earthquakes, floods, pandemics, fires... technology and connectivity can be allies when dealing with such emergencies. The new digital services based on the analysis of Big Data or the Internet of Things has a great potential for improving the forecasting and management of catastrophes.
In addition to working to have a communications network that is resistant to possible natural disasters, at Telefónica we have developed solutions to help governments and humanitarian organizations to respond in an effective manner.
Our emergency management includes the following fronts: prior preparation and monitoring, continuity of our activities to keep the population connected, services to provide an immediate response, and recovery support for the affected population.
The monitoring of variables such as mobility, climate change, or the status of the communications equipment makes it possible for us to prepare ourselves to deal with a possible disaster. Early alerts based on big data and the training of teams with emergency simulations help us to increase our resilience.
In addition, to guarantee business continuity, we have a Global Business Continuity Regulation whose objective is the preventive management of risks, ensuring the resistance of our systems. For this purpose, our Business Continuity Plan, a Global Crisis Management System, and a Resilient Technical Infrastructure, are key.
Our infrastructure is resistant to interruptions and we have alternative connection methods in the event of possible failures
When a disaster occurs, our satellite equipment allows us to maintain communications during the reactivation process of the affected infrastructure. For this purpose, we continuously design new tools such as LTE Nano and Pigram.
The new technologies, IoT, drones, big data…, allow us to go further: real time analysis of the movements of the potentially affected population, location of people, early detection of new fires…
We use Big Data to define early alerts and action plans for both our business and for governments
To contribute to the recovery of the affected areas, we collaborate with governments, administrations, and humanitarian organizations. And from ProFuturo and the Telefónica Foundation, with the help of Telefónica Volunteers, we help to rebuild infrastructures such as schools, and facilitate educational solutions. In addition, we conduct fund-raising campaigns for donations.
GSMA Humanitarian Connectivity Charter

In early 2016 we signed the GSMA Humanitarian Connectivity Charter during the Mobile World Congress to address disasters and emergencies in a coordinated manner with other operators, before and during these types of situations.

In addition, after the natural disasters that occurred in Latin America in recent times, at Telefónica we have joined the creation of the Institute of Business Continuity (Continuam), along with other companies and organizations, with the goal of exchanging knowledge and best practices.
Project Loon: balloons to connect people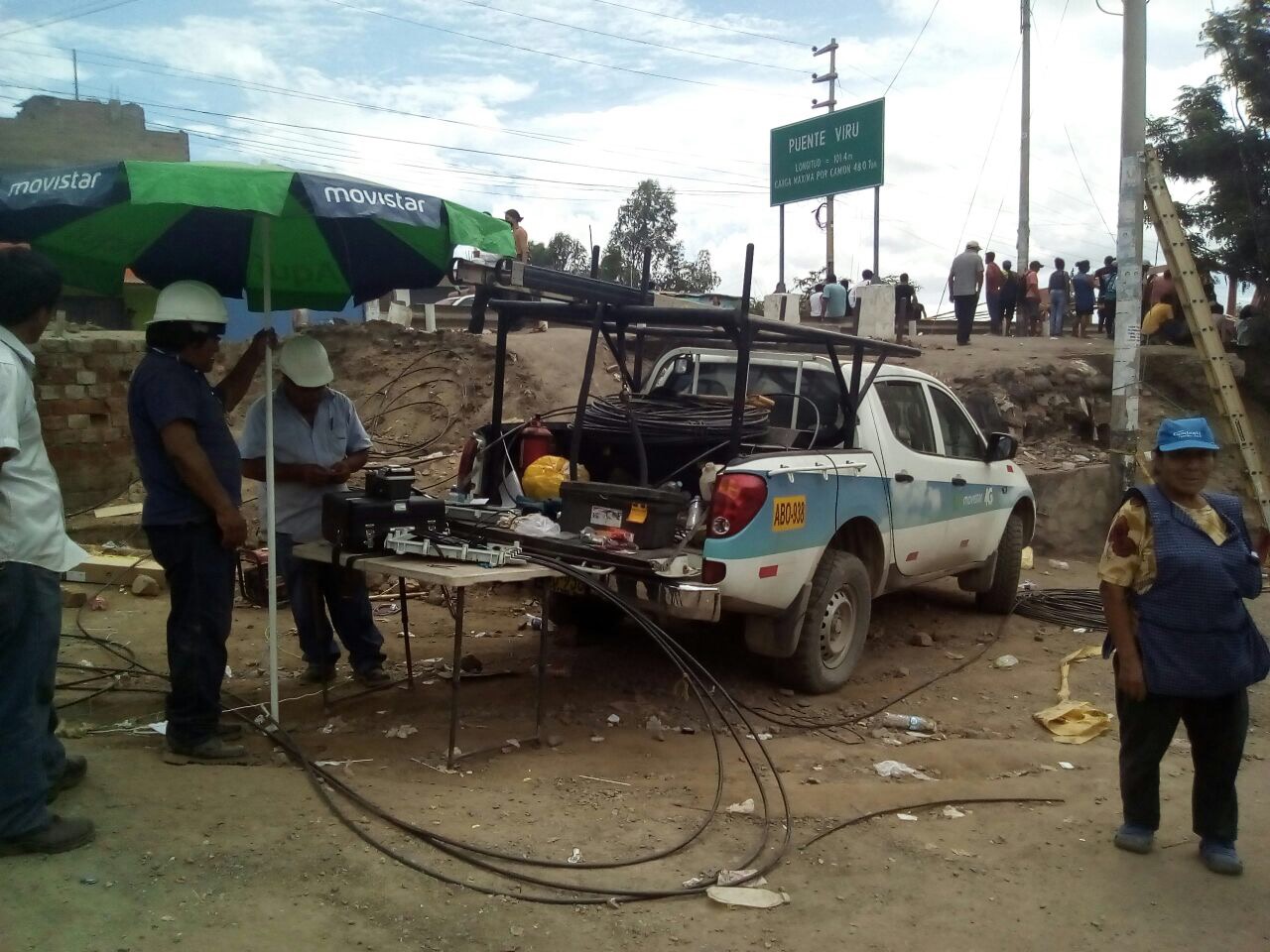 In a period of 72 hours, Telefónica and the
Project Loon
were able to offer mobile Internet to thousands of people in the areas most affected by the floods caused in Peru by the phenomenon known as "El Niño Costero".