All operational Telefónica base stations have been installed in compliance with criteria established by the International Commission on Non-Ionizing Radiation Protection (ICNIRP), the independent advisory body to the World Health Organisation (the WHO).
These criteria include electromagnetic field exposure limits which ensure there are no health risks. Telefónica complies with such limits in all the countries in which we operate, even in those markets where no legislative framework exists.
The Telefónica Environmental Management System means we have to take measurements at base stations which subsequent audits use to confirm compliance with ICNIRP levels. Similarly, in countries such as Argentina, Brazil, Germany, Panama, Peru, Spain and United Kingdom, existing regulations demand that we make annual inspections of the emissions at our base stations in order to guarantee exposure levels for those working there. The actual levels are well below established limits.
Existing regulations regarding these electromagnetic field exposure limits are developed by groups of experts representing bodies such as the ICNIRP, on an international level, CENELEC in Europe or the FCC in the United States. They assess and evaluate the state of applicable science to date, identifying exposure levels in order that possible effects on people can be identified and incorporating security margins based on aspects such as environmental conditions, possible greater sensitivity of certain population groups such as the elderly, children and those who are sick, and differences in the absorption of electromagnetic energy in people of different sizes.
Here at Telefónica we are fully aware of social concern regarding antennas and mobile phones. Our opinion on the matter is based on what the experts say: "Scientific studies to date have not established any danger to health from exposure to radio-frequencies from mobile phone equipment as long as the levels recommended by the World Health Organisation (WHO) are respected as set out in the ICNIRP recommendations".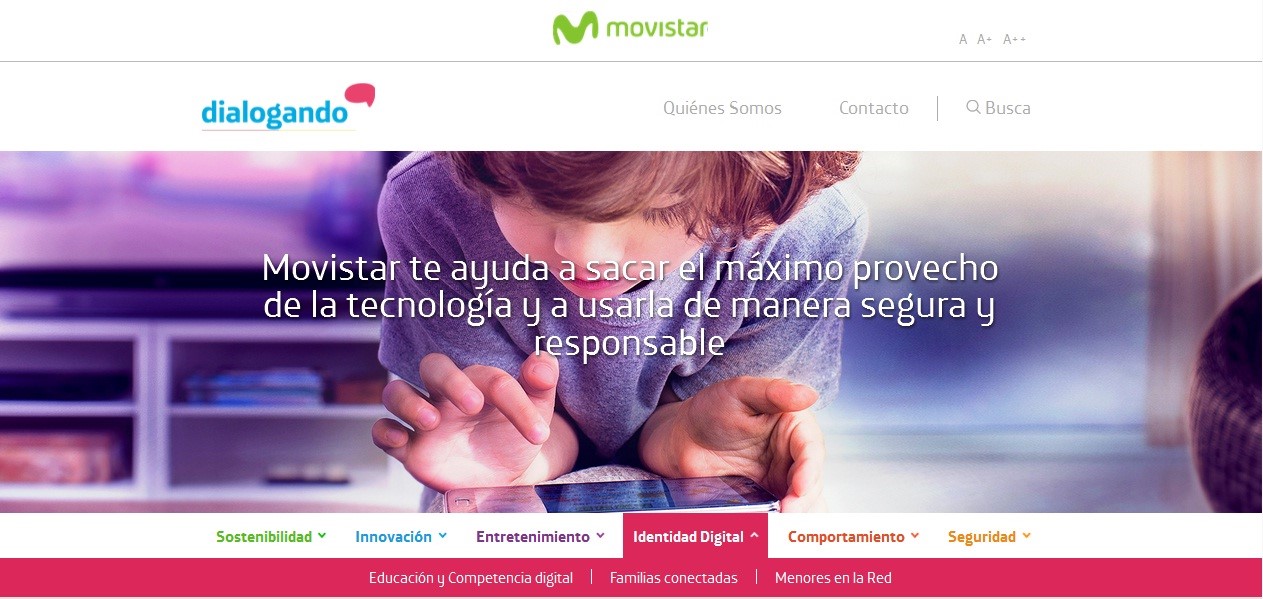 Responsible Business Channel