Lourdes Tejedor / @madrid2day – Community Manager y Editora. Telefónica S.A.
Larry Fink, CEO of BlackRock, the largest investor in the world with a volume of $4.6 trillion, has sent a letter to the CEOs of the companies in the S&P 500 and large European corporations to ask them to stop having a short-term perspective and put more emphasis on generating sustainable returns over time.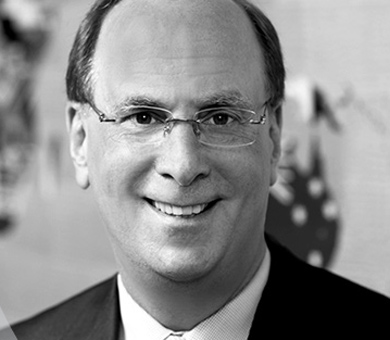 "Often, proper management of ESG criteria (environmental, social and corporate governance) is a sign of operational excellence", Fink said, and recalled that following the recent action of the U.S. Department of Labour, pension fund fiduciaries can also include ESG factors in their decision-making.
"
Over the long term, environmental, social and governance issues have real and quantifiable financial impacts." Larry Fink
"Corporate leaders have historically been a source of optimism about the future of our economy. At a time when there is so much anxiety and uncertainty in the capital markets, in our political discourse and across society more broadly, it is critical that investors hear a forward-looking vision about your own company's prospects and the public policy you need to achieve consistent sustainable growth."
In his opinion, "generating sustainable returns over time requires a sharper focus not only on governance, but also on environmental and social factors facing companies today. These issues offer both risks and opportunities, but for too long, companies have not considered them core to their business – even when the world's political leaders are increasingly focused on them, as demonstrated by the Paris Climate Accord. Over the long term, environmental, social and governance issues – ranging from climate change to diversity to board effectiveness – have real and quantifiable financial impacts."
For all these reasons, Fink recommends that the CEOs:
-Develop financial metrics, suitable for each company and industry, which support a framework for long-term growth; with compensation linked to these metrics.
-Provide shareholders with useful information (annual letters and other communications) on the future, for example, how the company is "navigating" the competitive landscape, how it is innovating, how it is adapting to technological disruption or geopolitical events, where it is investing and how it is developing its talent.
-Transform quarterly earnings reports into a building block of long-term behaviour so that they serve as an "electrocardiogram" on the evolution of strategic plans for value creation.
-Provide boards the necessary context for a robust debate so as to enable their strategic plans to be reviewed and explicit affirmations to be made to shareholders that these have indeed been reviewed.
>> Full letter: http://www.businessinsider.com.au/blackrock-ceo-larry-fink-letter-to-sp-500-ceos-2016-2