Telefónica is among the ten leading companies in the world based on sustainability criteria – 27 percentage points higher than the industry average –according to the Dow Jones Sustainability Index (DJSI), one of the most stringent in the world.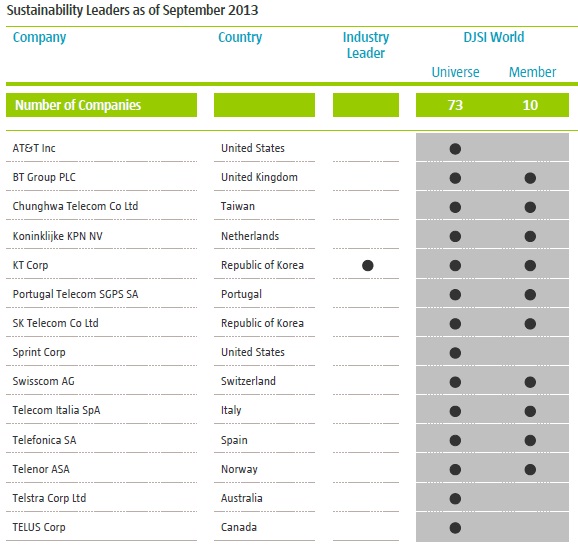 In this edition, for the first time, the sector includes both fixed as well as mobile telephony companies. Together these form an industrial group called Telecommunication Services, with more companies invited to participate, forming a universe of 102 firms from which only the 10 best are selected.
In the annual review, RobecoSAM – the rating agency that evaluates the sustainability management of companies, taking into account economic, environmental, and social aspects – gave Telefónica a score of 86 out of 100 points.
For the DJSI, the multinational is the company with the best practices in the sector (Best in Class) in the following key aspects: risk and crisis management, impact of telecommunication services, and code of conduct and anti-corruption policies.
The index is made up of a total of 333 companies, following 39 additions and 47 deletions, which will be effective starting on Monday 23 September.
In regard to the selection criteria, in this edition, the framework of relationships with stakeholders has been replaced with a series of questions that focus on the balance between the owners and the corporate directives.
For Telefónica the 2013 DJSI assessment, supports the efforts made by the company after missing last year's index. This is a reference for institutional investors. Hence our efforts to continue improving for the next edition.
_____________________________________________________________________________________________________________