The Cybersecurity Tech Accord has joined the Paris Call for Trust and Security in Cyberspace, which was announced by the President of France Emmanuel Macron, during the 13th Internet Governance Forum, held in Paris. The main objective of this proposal is to highlight the importance of stability of cyberspace and the need of governments, industry, civil society and academia to work together to achieve this goal.
President of the French Republic @EmmanuelMacron addressing the #IGF2018 participants at the 13th IGF Opening Ceremony pic.twitter.com/pqht61jDZq

— IGF (@intgovforum) November 12, 2018
A call to address new threats together
Telefónica is among the 60 global companies which has signed the Cybersecurity Tech Accord to promote a safer online world by fostering collaboration among global technology companies committed to protecting users and helping them defend against malicious threats.
Apart from private sector, it is expected to be a growing list among 300 governments, civil society organizations, industry groups and representatives to fight for trust and stability in cyberspace thanks to the Paris Call initiative. According to the official statement:
"As a community, we need to work together towards a consensus of shared principles and mechanisms that will help ensure that we can further encourage the evolution of innovative technologies, whilst at the same time ensure they can operate in a peaceful and secure cyberspace".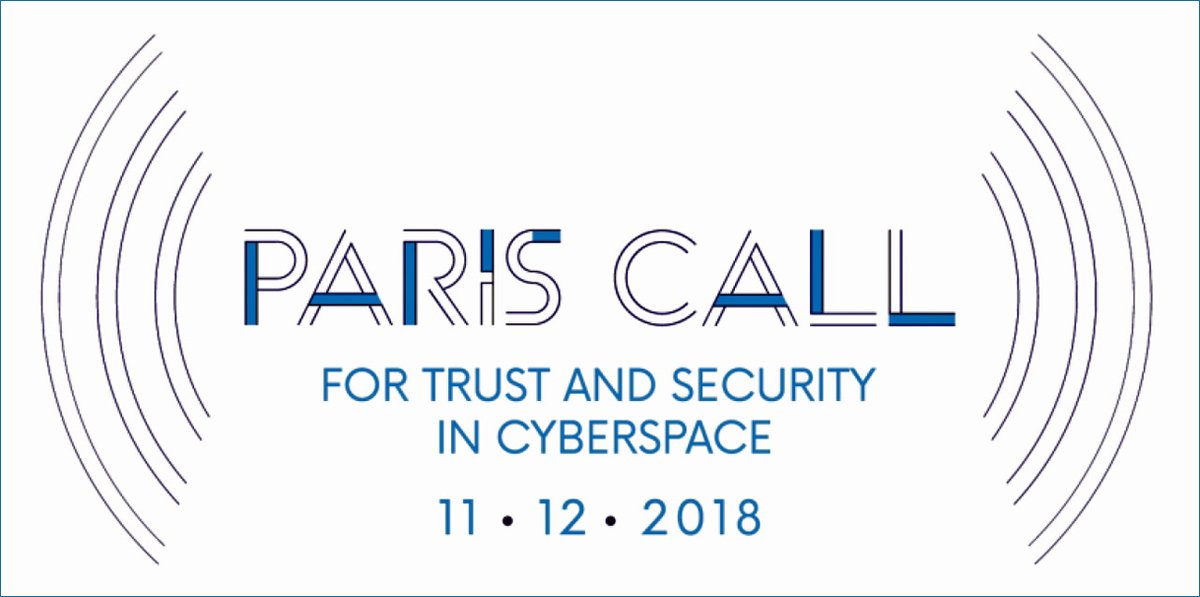 As signatory of the Cybersecurity Tech Accord, we are willing to promote five main ideas through this high-level declaration:
Our support to an open, secure, stable, accessible and peaceful cyberspace;
A commitment to international human rights law in cyberspace, since the same rights that people have offline must also be protected online;
The importance of international law as the foundation for international peace and security in cyberspace;
Our encouragement for greater uptake of coordinated vulnerability disclosure policies;
The recognition of the relevance of cybersecurity capacity building efforts.
Apart from the importance of these messages, it is also remarkable the symbolic timing of the initiative during the Paris Digital Week, which encompasses both the Paris Peace Forum and the Internet Governance Forum (IGF).
Telefónica participates in both events to address the challenges, risks and opportunities generated by the ongoing digitalization. While the IGF serves to bring people together from various stakeholders' groups as equals to discuss on public policy issues related to the Internet, the Paris Peace Forum is based on a simple idea: cooperation is key to tackling global challenges and ensuring durable peace.