Telefónica has been awarded in the Mobile World Congress with the 2016 GSMA Global Mobile Award in the category "The Green Mobile Award" by its Telefónica Global Energy Efficiency Programme.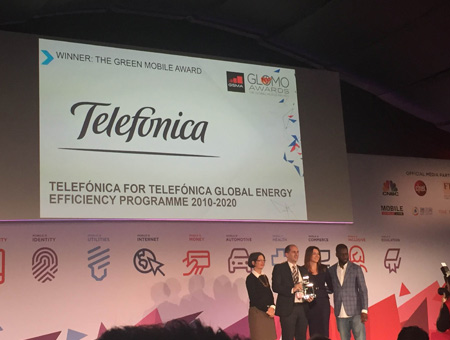 Telefónica Global Energy Efficiency Programme works to optimise energy efficiency with innovation, monitoring and use of renewable energy in order to reduce greenhouse gas (GHG) emissions in all operations and processes of the company. The Programme, launched by Telefónica's Climate Change and Energy Efficiency Office together with Global Infra Efficiency Unit, covers 21 countries and 17 operations. Its main goal is to improve the energy efficiency of the network, which is the origin of 85% of CO2 emissions in a Telco.
In the period 2010-2014 Telefónica has developed 157 energy efficiency projects and 102 is ongoing in 2014-2015 all around its footprint and it has save 136 GWh and 36 kt CO2 eq only in 2015. Besides 15% of the Telefonica energy comes from renovables sources.
The award, granted on Tuesday, 23 February during Mobile World Congress in Barcelona, has been picked by Juan Manuel Caro, Director of Operations and OSS at Global CTO of Telefónica on behalf of the team that led the project.
"This award is a recognition of the good work of a great team and an encouragement to all that remains to be done. For the next few years, we will continue working on renewable energy, infrastructure management and monitoring and energy management systems based on ISO 50001", says Caro.
Elena Valderrábano, director of Responsible Business of Telefónica, adds: "Telefónica, like any company Telco, does not have a significant environmental impact. However, ICTs have great potential to reduce the impact on other industries. In fact, there are many companies in different industries that use green solutions Telefónica, intelligent management services fleet, intelligent building, cloud computing, etc. And thanks to our platform for smart cities, Spain is a leader in smart cities".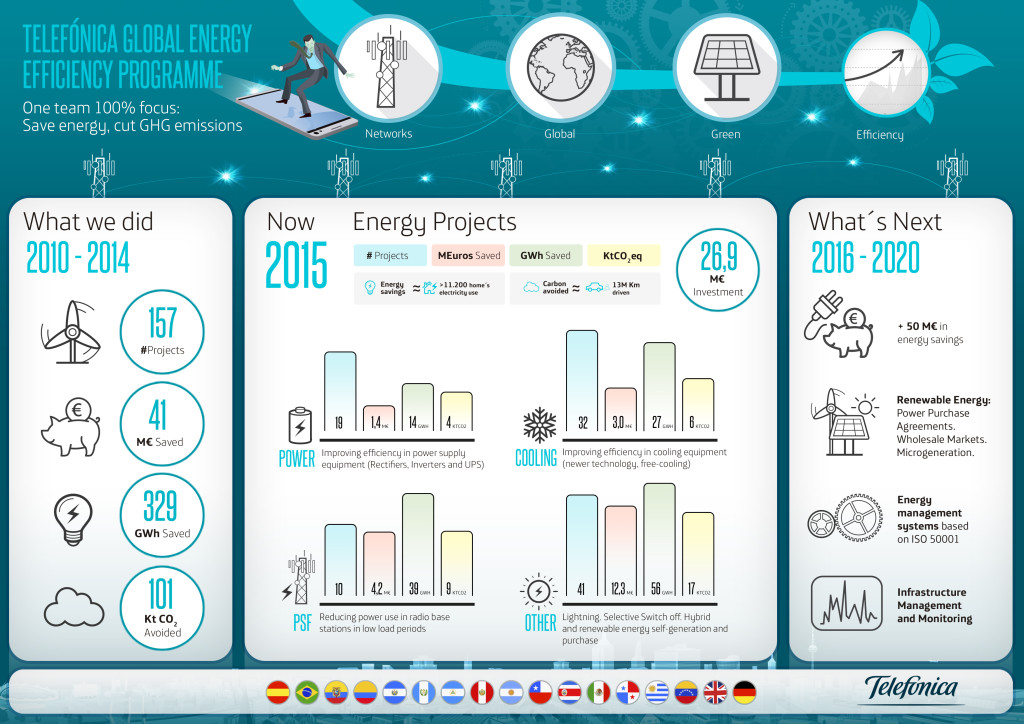 In total, 285 nominees have been shortlisted for more than 40 awards over eight categories. With more than 930 entries this year – a new record – the competition, in its 21st year, is greater than ever, reflecting the tremendous diversity and pace of innovation across the mobile world. The Glomo Awards are judged by independent experts, analysts, journalists, academics and, in some cases, mobile operator representatives.