Telefónica Public Policy & Telefónica España Regulatory teams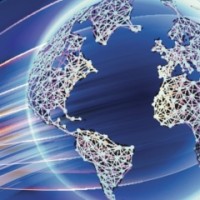 As the Corporate Responsibility blog of Telefónica released on 21 November, Telefónica has signed an agreement with the Inter-American Development Bank (IDB) to boost joint technological projects in those countries of Latin America where both entities are present.
César Alierta, Chairman of Telefónica, and Luis Alberto Moreno, Chairman of the IDB, have signed an agreement by which both entities will set a joint action plan in the following months in several sectors, such as education, health, urban security, the financial sector, sustainable cities and public administration. The agreement is a Letter of Understanding that does not commit Telefónica to specific contributions but states a working methodology to move forward to specific projects.
Both chairmen agreed on the ultimate goal of this joint venture: the projects that are implemented must "tangibly" contribute to the social and economic development of Latin America. In order to achieve this objective, Moreno and Alierta highlighted the importance of working together with governments and the civil society of Latin America.
ICT as an engine of economic development and social inclusion
Traditionally, mobile telephony has offered voice transmission and text messaging to connect people. Nowadays however, due to the emergence of more sophisticated functions, lower rates and cheaper devices, this technology has become a powerful tool for access to services and data in any place of the world and at any moment. In particular, the innovative use of mobile technology could give to almost 80% of the population (460 million people) in Latin America and the Caribbean access to many additional services that would improve their quality of life.
Main working lines to overcome challenges and achieve objectives
In order to develop technological projects that contribute to the social and economic development of Latin America, Telefónica and the IDB will need to:
Promote an institutional, regulatory and social environment that favors the development of the information society.
Boost the access and use of broadband as a tool of social and economic inclusion.
Encourage the development and implementation of applications and advanced services that contribute to increase productivity, improve access to basic services, raise wellbeing and overall, spread the benefits of ICTs to the whole society.
Foster innovation and entrepreneurship based on innovation technologies.
For César Alierta, the direct impact that ICT have in the increase of productivity, job creation, boost for innovation, social inclusion and the efficiency of public management is "unquestionable". However "to take advantage of the opportunity that the digital environment  provides, all the actors of the sector must work hand in hand with a shared vision."
According to Luis Alberto Moreno both the bank and Telefónica share the interest on the identification of innovative initiatives, created from the combination of new technologies and new business models, that would improve the life of people and promote the economic and social development of Latin America.
We will keep you posted about new projects that come up!