Editorial Staff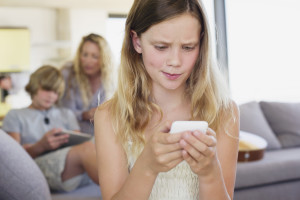 One out of six children (16.7%) suffers cyberbullying or harassment through the Internet between peers. According to experts, there is a lack of awareness among the youngest about the problems caused by misuses of the Internet and therefore it is necessary to empower them to avoid bad behaviors.
This is the basis of the "Six recommendations for preventing cyberbullying" developed by Telefónica and Friendly Screens in collaboration with the Spanish National Police (CNP), the Organization of Ibero-American States for the Education, Science and Culture (OEI ), Tuenti and Red.es.
The initiative includes a series of short videos providing simple tips for preventing cyberbullying and misuses of the Internet .
1. Do you know the impact of cyberbullying?
2.

Have you ever stopped to think about what you post on Internet?
3. Do you feel safe sharing your life with everyone?
4. What kind of information you wouldn't publish about others?
5. Has someone been bothering you online?
6. What kinds of people you share the Internet with?