Public Policy Manager of Telefónica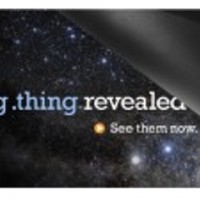 New gTLDs unveiled. New Internet in the horizon?
Last 13th of June ICANN unveiled the list of new gTLDs after a series of problems in the TAS (TLD Application System) and no few objections coming from different stakeholders. ICANN errors during the process have pushed the the gTLD Program Director, Michael Salazar, to resign. Kurt Pritz, Senior Vice President for Stakeholder Relations, has been appointed ad interim to replace Michael (click here to read the full announcement).
As announced during ICANN's London news conference, 1930 applications have been received, making the process a success, at least for ICANN's finances!
Of these 1930 applications
66 are geographic name applications, such as .barcelona, .madrid or .berlin
116 applications are for IDNs (Internationalized Domain Names). These are names in non Latin characters like Arabic, Chinese, Cyrillic, Hindi, etc.
911 were received from North America
675 from Europe
303 are from Asia-Pacific
24 from Latin America and the Caribbean
17 from Africa
A more in depth study shows that almost 50% of the applications come from the United States or from US companies, including here companies that have presented their applications from other countries (for example Amazon in Luxembourg) or using IDNs to protect their trademarks in different languages, notably in Chinese. If we add European and other developed world applications, the landscape shows a very low participation from developing world economies and a clear failure of the ICANN Applicant Support Programme, something which will need an analysis if we want to achieve an inclusive Internet and decrease the geographical digital divide.
The companies presenting a higher number of applications are Google (101) and Amazon (76). Surprisingly, Facebook, Twitter or eBay are not in the list and Apple has presented just one application.
Some 230 domain names have been applied for by more than one applicant. Clear examples are .app (not applied for by Apple!), .book, .home, .love, .movie, .music, .news, .shop or .web, just to name a few of them.
A period of 60 days is now open for anyone concerned to put forward comments.
As the number of applications is very high, ICANN will analyze the all candidatures in 5 different batches, a long process that will finish, if nothing else happens, by the end of 2014. The allocation of one application in one or another batch will depend on the geographical origin (with precedence from developing world areas) and on the "digital archery", a controversial system not well received by different stakeholders.
Telefónica has applied for .telefonica, .movistar, .terra and .vivo, being one of the few operators involved in this process.
PD.: ICANN has just notified that the Digital Archery system has been suspended due to technical problems and that they "will work to ensure that community sentiment is fully understood and to avoid disruption to the evaluation schedule" something that we understand as a recognition by ICANN that the batching model has something more that technical problems. A lot of work for the new ICANN President and CEO, Mr Fadi Chehadé!