Chema Alonso
Chief Data Officer, Telefonica.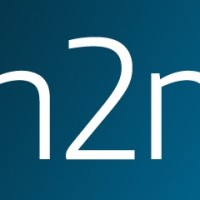 By 2015 over six billion objects in the world will be connected to the internet. The explosion of M2M communications, creating what is known as the Internet of Things, is set to fundamentally transform almost every aspect of human society and disrupt every industry it touches.
We see it as the biggest growth opportunity in the market and aim for M2M to represent between €0.5bn to €0.8bn in revenue for the company by 2015. What really excites me about the field however is the staggering potential of this technology to transform society and help create a more efficient, more sustainable world.
M2M is set to transform every industry, from agriculture to fleet management, by enabling complete control over every aspect of the supply chain and hence reducing inefficiencies. At the same time, the technology offers huge benefits in increasing sustainability, from reducing food wastage to dramatically curbing energy consumption.
The energy crisis is one of the most complex challenges we face globally – how do we create more of it without damaging the environment? M2M may not be the all-encompassing, sole answer but will undoubtedly play a significant part in meeting the growing needs of the world, particularly around energy consumption. M2M will enable the development of smart cities, for instance, offering immediate benefits in reducing energy wastage. As this case study on our programme in Santander highlights, the ability to automatically monitor civic services such as street lighting and watering of city parks will lead to significantly reduced wastage.
The smart home, too, will help reduce dependencies on energy resources by letting consumers more effectively manage and control their consumption. The roll out of smart gas and electricity meters, for example, is a critical step in the development of the smart grid, which could save over 2 billion tonnes of carbon by 2020. A video in our Digital Futures series (see below) quizzed 3 global experts on what consumers can expect of the connected home and gives us just a glimpse into what is to come.
Indeed, a rollout of 42,000 smart meters in one town in Oklahoma, USA saw energy consumption drop an average of 33% during peak periods. This is very positive news for the UK, which is in the midst of a £11bn national infrastructure project to roll out 53 million smart meters.
Further, M2M is already lowering energy consumption in the agricultural industry, as this interesting case study on remote irrigation systems in Spain makes clear.
The impact on agriculture is twofold however, as M2M technology is also leading to greater efficiencies in food production, helping address the world's other pressing predicament – food production.
Last year, the UN warned that world grain reserves were in danger of triggering a major hunger crisis. Solutions like this case study in Argentina point to the critical part M2M will play in avoiding such future calamities.
We already know that M2M will transform business. But the biggest benefit will be its ability to address socio-economic needs. Put simply, it will help the world do more for less.
By Matthew Key, CEO, Telefonica Digital