Chema Alonso
Chief Data Officer, Telefonica.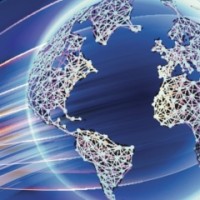 Applications and services for mobile devices are exploding with the widespread use of smartphones. In contrast to the situation a decade ago, when such services have been made available by telecommunication service providers, they are today offered and downloaded by users through so-called "App stores" or "Marketplaces" of the owners of the operating systems running on smartphones, which are mainly Apple´s iOS and Android by Google.
Payments for such applications are done usually through credit cards, with the owner of the App Store receiving a certain margin of the payment for the application.
However, recently also new ways of providing users with innovative services have been launched and one example is the cooperation of Telefónica with Spotify in Spain.
Movistar (Telefonica´s brand in Spain) and Spotify have signed an agreement by which Movistar has exclusive rights to offer Spotify Premium to its Spanish customers. Since the launch of this offer just 5 months ago, more than 50,000 Movistar customers have subscribed to it, a big success and proof for the popularity of such offers.
Spotify Premium allows Movistar customers to listen to more than 20 million songs anywhere and from any of their devices – PC, tablet, smartphone – for a price of €4.99 (+ Vat) per month,  without any advertisement and with the possibility to download songs to listen to them also offline. The monthly cost is billed to them as part of their monthly mobile or fixed subscription, without any need of payment via credit card or similar payment mechanisms. The monthly price represents a 40% discount over Spotify's regular price for customers of Movistar.
Telefónica believes that we will see more and more such kind of partnerships between broadband providers and Internet Services because everyone involved wins, the Internet Service, the Broadband Provider and especially our customers, as the great success of the offer shows.
A true win-win-win for all, especially for the ones who love listening to their music, anywhere and unlimited.