As the World Economic Forum Annual Meeting kicks off today in Davos (Switzerland), José María Álvarez-Pallete, Chairman and CEO, Telefónica S.A, has shared his Big Data thoughts:
Big data and, more recently, artificial intelligence have become some of the world's favourite boardroom buzzwords in the past three years. Every CEO feels some level of nervous excitement about the immense opportunity of big data, with the International Data Corporation predicting revenues will rocket from $122 billion last year to more than $187 billion in 2019. Forrester Research forecasts that the big data technology market will grow three times faster than the IT market overall.
All this buzz about becoming data-driven has led us to make more than significant investments in big data technology, convinced that data scientists and their advanced analytics will give us answers and reshape our businesses as we know them. But how should we be measuring our success when it comes to big data? Is it a lift in our average revenue per user (ARPU)? Is it a slight drop in our churn? Or is it a marginal increase in the efficiency of our network? For me, it's all of those things, but equally, as a private sector multinational, we want to ensure that we are going above and beyond to apply the capabilities we develop in big data for social good.
When I think about big data in telecommunications, I think about the 350 million customers we serve worldwide and the 23 billion mobile events they create every day in 21 countries. When I think about social good, I think about the commitments we have all made with the UN when it comes to the 17 Sustainable Development Goals (SDGs) for 2030, which represent 169 targets with 241 proposed indicators. Forging a relationship between our big data and work for global social good is fundamental, especially as 80% of the 6 billion mobile phones in the world are in developing countries, which is where we can have the greatest impact.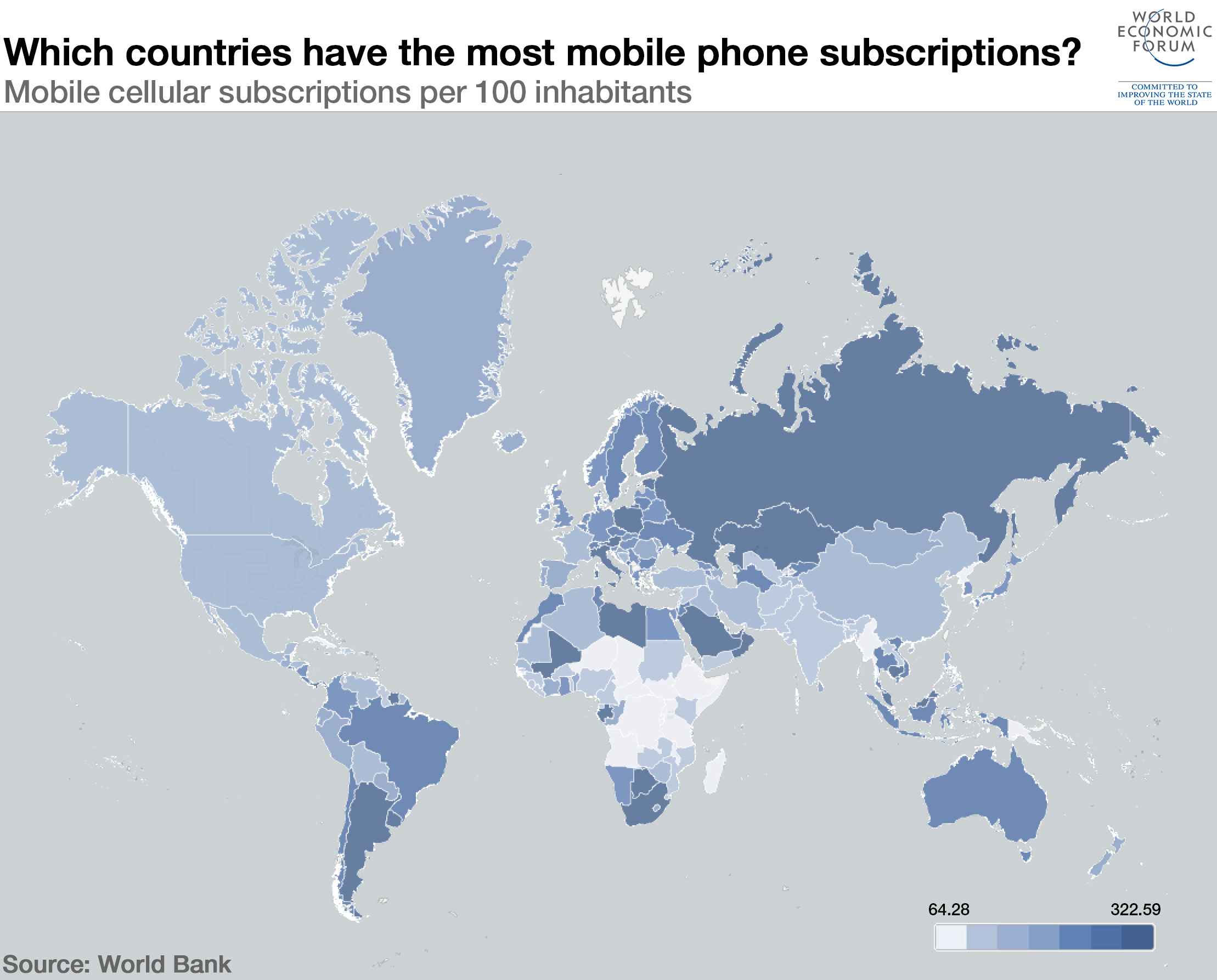 To maximize this impact, I strongly believe we have to go much further than just telco data. To accurately measure our progress on the SDGs we will need to focus on goal 17, which is about working in partnership to achieve the goals.
Collaboration between the public and private sector is crucial to advance a global open data initiative, but it is also of great importance to ensure more private sector data is used. This means bringing together data from the financial services sector, utilities providers, retailers and search engines, amongst others, to investigate how combining multiple data sources can provide achievable insights for policy-makers and NGOs.
As an example of this, linked to SDG 3 on good health and well-being, our Telefónica R&D team carried out research on our data in Mexico during the H1N1 flu outbreak. Human mobility directly accelerates the spread of diseases, so, using our Smart Steps mobile phone data technology, we investigated mobility patterns before and after the government advised citizens to stay at home. This showed that only 30% of people actually stayed at home, whilst 70% showed barely any changes in their day-to-day behaviour. Over time, this data-driven approach to epidemic response will inevitably help us to control such challenges for global health.
Equally, data from the financial services sector can also help us achieve SDG 13, which focuses on climate action. In September 2016, BBVA used its sale payments and ATM cash withdrawal data to measure people's economic resilience to natural disasters during Hurricane Odile, one of the most destructive hurricanes in almost 25 years in Mexico. Of course, combatting climate change requires a shift in the way we behave, but big data projects such as this or our study on commuting and pollution, are pivotal in ensuring climate doubters start to take this seriously. We're already taking it seriously having committed to run 100% of our business with renewable energy sources by 2030.
Making big data for social good a success has its challenges. Chief data officers are inevitably concerned about privacy and security. Legal implications vary in every country, meaning that anonymization and aggregation processes need to be adaptable and exceptionally robust. Equally, chief communications officers are worried about what using customer data does to their organizational reputation – even if it has an overwhelmingly positive outcome for society.
However, if we want to make big data the success everybody projects it to be, then we must ensure we overcome these challenges and start measuring its success, not only on its commercial potential, but also its ability to bring value to society. If we can find a consistent way for NGOs and the private and public sectors to work together, such as the Open Algorithms Project, then we will see big data as a different kind of buzzword: not just as a moneymaker, but as a society-shaker.
Note: This article was posted originally in the WEF blog.