Verónica Arroyo
Youth@IGF fellow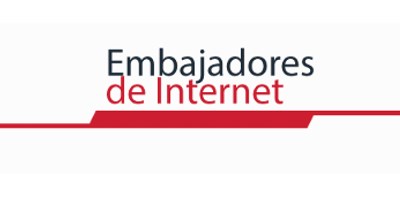 The Internet Governance Forum gathers a wide variety of agents of the Internet ecosystem; this year, thanks to Youth@IGF programme, over 69 youngsters from all around the World got to provide a youth's perspective in the hottest debates on the Internet.
After two months of long study hours and coaching, we – just Internet users up to that moment, some with deeper knowledge on networks or laws than others – learnt about Internet Governance and implemented our project named Internet Ambassadors[1]. Thus, full of energy, we arrived to the most important event for the development of the Internet. For the first time, we took a deep dive in the debates, and we had the opportunity to express what we had been discussing over our preparation period during the previous months.
As for my personal experience, I arrived excited to participate on the debates dealing with Net Neutrality and OTTs related issues. Mostly because in Peru, where I come from, debates on Internet regulation are lagging behind technological and business innovation, which are now at the heart of consumers' preferences.
One of the most expected debates was the one on Net Neutrality. There is no doubt we all want an Open and Free Internet. Nevertheless, as times goes by, users' needs require to rethink Net Neutrality principles and ground them to match reality. It is the case, for example, that a norm designed to allow regulators to ex ante scrutinise and give green light to every single data bundle including a Zero Rating proposition could end up hindering our enjoyment of the most popular online services and apps.
At least in Latin America, when these tasks are assigned to Government Agencies, which are not often savvy on Internet Governance issues and processes end up in a bureaucratic barrier harming consumers. Just think about Internet service providers competing to offer customers the apps they want at zero cost having to halt such initiatives just because they first need to get the green light from the corresponding Authority.
This scenario where a well-intentioned principle, once taken to the ground, becomes a prejudice for us and for technological and entrepreneurial innovation, did also surface during the workshop on the need to regulate OTTs. OTTs are, as Vint Cerf said in the workshop, all the applications providing services over the network of networks; many of which would have not become a reality should they not be needed in daily real life, and with this I am referring to the overly questioned transport services (taxis) and short-term lodging rental services.
Once again, those trying to regulate OTTs pretend to protect markets and consumers, but is this the right way? In some real cases, such as in Peru, mobile apps enabling users connecting a drive have been the solution for the Informality of transportation services resulting from bureaucratic regulations. Thus, are we sure we want to let Governments regulate these new services once again?
These questions and conclusions were possible thanks to the chance we were given to participate at the Internet Governance Forum where brainstorming and sharing ideas with others took place. It is my personal view there are many opinions from others to explore, which once heard, shall enable how to properly ground such well-intentioned principles.