A
Digital Deal

to build back better our societies and economies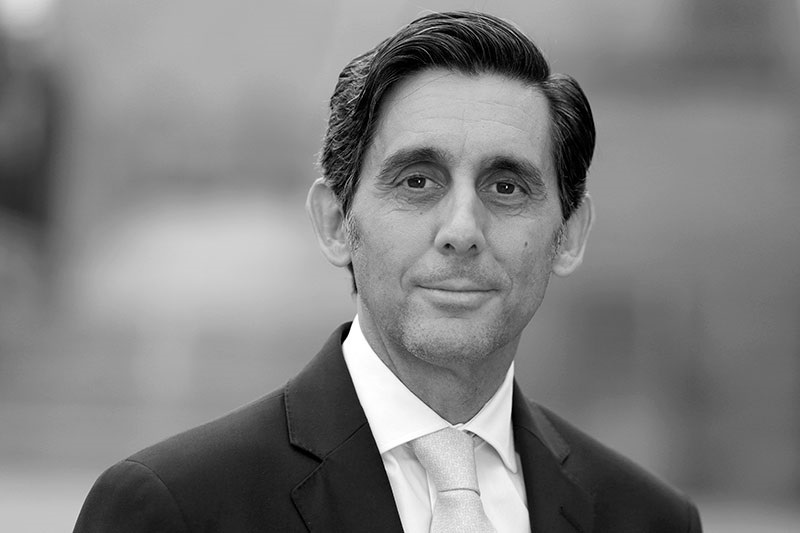 José María Álvarez-Pallete, presidente ejecutivo de Telefónica:
"When the physical world has had to close down, connectivity has kept the digital world open, becoming the backbone of the economy and society"
COVID-19 has caused the greatest economic and social crisis since the end of World War II. We are living through an exceptional moment that has tested the resilience of our societies and our economies. The essential role of digital infrastructures and services for our societies has been demonstrated, avoiding even greater paralysis of our economies in these exceptional times. Technology has saved and continues to save human lives around the world.
At Telefónica, we are tackling the challenges posed by the COVID-19 crisis as an opportunity in which the lessons learned should inspire us to build a better future. Now more than ever we need a deal to manage the digital transition by putting people at the centre.
We now propose a Digital Deal to build back better our societies and economies. We need to define new rules, based on values, which we will have to write together.
Digitalisation has a crucial role to play in economic recovery and in achieving a more inclusive and sustainable society. Our Digital Deal is thus based on three fundamental aspects: the social, the environmental and the economic.
These are the five pillars of the Digital Deal that should guide the digital transition:
Our Digital Deal in different geographies
The Digital Deal knows no borders. It is time to promote a transition to a new economic and social model based on digitalisation and sustainability wherever we operate.
Latin America
It is time to put into practice the public policies needed to build back better Latin America. We must start from a solid foundation and ambitious objectives to achieve a more inclusive, digital and sustainable Latin America.
DIGITAL DEAL LATIN AMERICA (PDF)
Our Digital Manifestos
In 2014 the Digital Revolution was beginning to emerge with the promise of improving our lives. Convinced of the transformative capacity of this change of era, Telefónica led an initiative to advance in this process of digitalisation by maximising the benefits for its customers and society while minimising the risks: in 2014 and 2018 we drew up a Digital Manifesto with public policy proposals to ensure that new technologies are available to all and improve people's lives without anyone being left behind.
DIGITAL MANIFESTO 2018
In June 2018, Telefónica presents its Manifesto for a "New Digital Deal: towards a human-centric digitalisation".
Telefónica calls for a New Digital Deal to renew social, economic and democratic institutions. An agreement between the public and private sectors and civil society to achieve people-based digitalisation, which must ensure that citizens are its main beneficiaries and feel in control.
DIGITAL MANIFESTO 2014
In 2014, Telefónica presents its first Digital Manifesto at a time when the rules of a world characterized by technological innovation had not yet been written.
As a starting point, this Digital Manifesto defines some general principles and provides public policy proposals to improve the experience of consumers in an open and secure Internet and encourages more investment in digital infrastructure to connect the unconnected.