Telefónica´s Responsible Business Principles, beyond our ethical code
Delve into how our Responsible Business Principles go beyond mere ethics to shape a sustainable, inclusive, and accountable corporate culture.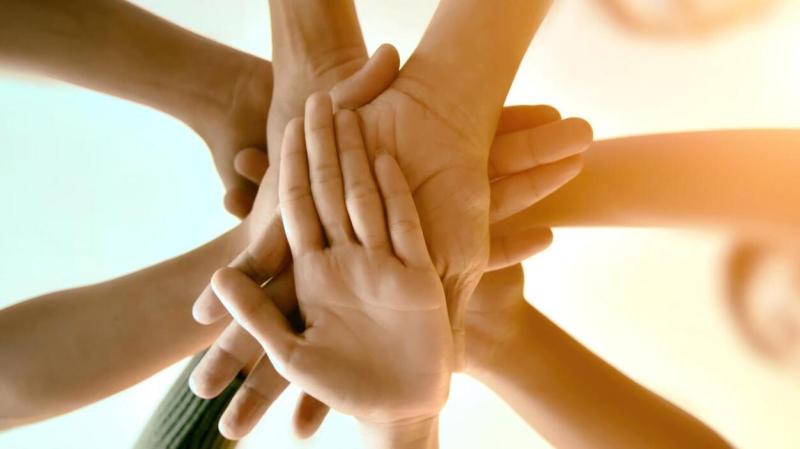 Our Responsible Business Principles are our compass, guiding everything we do always with integrity, transparency and simplicity, as the basis of culture. This is embodied in our pillars to deliver long-term value for a fairer, more inclusive and greener world.
We're a trusted company for all our stakeholders. Our ethical code and conduct guide, which also serves as our sustainability policy, defines our daily operations. We uphold non-negotiable ethical standards, provide clear and accessible information about our activities, and deliver on our promises. Our goal is to humanise our world by connecting people's lives. We outline below our Responsible Business Principles.
1. Ethical and responsible management
At Telefónica, we operate ethically and responsibly, adhering strictly to the law and maintaining zero tolerance for corruption and bribery. We commit to transparency, protect our corporate assets, and uphold fair competition. We also maintain political neutrality, avoiding any direct or indirect position in favour of, or in opposition to, any political party.
Our activities comply with national and international legislation, and we provide truthful, complete, and timely information to all stakeholders. We manage our tax matters with honesty and transparency, and we believe in free markets and fair competition.
2. Corporate governance and internal control
At Telefónica, our corporate governance principles are embedded in our internal regulations, aiming to maximise the company's value for shareholders. We ensure transparency with all stakeholders and have a dedicated organisational structure for our strategic objectives. We're committed to improving our corporate governance, protecting shareholders' interests, and managing risks effectively.
Our risk management process is supervised by an independent Internal Audit area, and we have regulatory compliance activities to complement our control systems.
3. Respect for a promotion of Human Rights and Digital Rights
We actively promote internationally recognized human and labour rights, including the United Nations Universal Declaration of Human Rights and the principles related to the rights recognized by the International Labour Organisation (ILO). We are committed to the fundamental right of Freedom of Speech and attach particular importance to the rights and freedoms related to the confidentiality of communications and the privacy of personal data. We are committed to compliance with the regulations on data protection and privacy in the markets in which we operate.
4. Our commitment to the environment
Protecting the environment is essential to sustainable development, and we have a responsibility to contribute to its conservation. We work to minimise our negative impact on the environment while maximising the positive impact of digitalisation.
We make specific commitments on the most relevant aspects of our operation, such as energy consumption, greenhouse gas emissions and the use and recycling of electrical and electronic equipment. We promote decarbonisation and circularity in the Company, through renewable energies, energy efficiency, eco-design and the reuse of equipment.
5. Innovation, development and responsible use of technology
We are committed to sustainability by design to avoid potential risks, minimise possible negative externalities and promote a positive social and environmental impact of our products and services. We make a special effort to promote the responsible use of technology. We are firmly committed to ethics in Artificial Intelligence, and we believe that it should be fair, transparent and clear, focused on people, and respectful of the "Privacy and Security by Design" rights of the personal data used.
6. Responsible communication
At Telefónica, we uphold freedom of speech, diversity, and truthful information. We generate content responsibly, ensuring it respects human dignity, does not promote harmful behaviours, and avoids inciting hatred or discrimination. Our employees' use of social media adheres to our internal guidelines, reflecting our commitment to ethical communication.
7. Our commitment to our costumers
Our actions reflect transparency and honesty as we deliver quality products and services.
Upholding our Customer Promise of transparency, simplicity, and integrity, we aim to build mutual trust and benefit. We ensure our marketing is truthful and clear, and we offer comprehensive information about our offerings. We provide varied channels for customer interactions and promptly address any queries or concerns.
8. Our commitment to our employees
The motivation of our teams and professionals is essential. Their enthusiasm and commitment to the Company's purpose and values is key to achieving the Company's objectives.
We prioritise employee growth through continuous learning and innovation, ensuring a healthy work-life balance. We endorse diversity and equal opportunities, alongside a merit-based compensation system. We respect labour rights, stand against all forms of discrimination, and foster a culture of wellbeing. We recognise the right to digital disconnection and promote flexible, agile work practices.
9. Our commitment to the societies in which we operate
As a telecom and value-added tech services company, we are committed to contributing to the social, technological, and economic progress in countries we operate. This involves investing in telecom infrastructures, creating jobs, and developing services to enhance technology access and quality of life. We regard achieving the United Nations Sustainable Development Goals (SDGs) as a privileged opportunity to ensure no one is left behind, aligning with our objectives.
10. Responsible management of the supply chain
At Telefónica, we emphasise supply chain sustainability, promoting positive societal and environmental impact. We foster trust-based relationships with suppliers, ensuring fairness and transparency in our procurement. We require partners to comply with Telefónica Group's responsible business criteria, with employees exercising due diligence in choosing responsible suppliers.
All Telefónica Group employees have an obligation to learn about and comply with these Principles.
You can read more in the link below:
---
Related Content
Communication
Contact our communication department or requests additional material.