Letter from José María Álvarez-Pallete to Telefónica employees
Dear Team,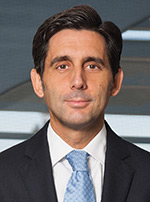 Last Friday Fortune magazine published its "Most Admired Companies in the World – 2018" ranking. This ranking is produced every year based on thousands of individual interviews with directors and executives from different companies and industry analysts by sector.
I would like to share some highlights with you:
We are the only Spanish company in the ranking. This is a great source of pride for us, as well as a great responsibility.
In the telecommunications sector, we are the most admired telco in Europe,
Worldwide, only AT&T surpassed us.
The ranking situates us as the best European company in innovation and management quality. Worldwide, we are the most admired company in corporate asset management.
In addition, this week we were included in Bloomberg Diversity Index, where a total of 104 companies worldwide were selected for their performance and advances in diversity. We are proud to be one of those companies.
I would like to thank all of those who place their trust in Telefónica (customers, shareholders and stakeholders). These recognitions are theirs too.
To those of you who work at Telefónica: you should be very happy with this good news. Ths recognition is not by chance, but the direct result of the work of each and every one of you this past year. When we act as one team, with commitment, values and effort, we are unstoppable. Therefore, we shall celebrate this news with pride, but also with humility. This recognition has to make us even more aware that we still have a long way to go.
As we said at last December's Telefónica Encuentro, we will not settle for what we have achieved so far. We must keep our level of ambition high and focus on our objectives, striving day by day for our customers' trust and persevering in our mission: customer-centric digitalisation.
Trust from our customers, shareholders and society, is something that we must earn day by day. We must go the extra mile. We will aim, as we have always done throughout Telefónica's history, to be more relevant than we are today for our clients. And, by doing this, we will be more relevant for our shareholders and for society.
Telefonica's executive committee is entirely convinced that we can and we will achieve those goals as a team.
Few people are lucky enough to be able to define the digital future. To be able to improve people's lives through technology. I am lucky and privileged to lead a team of more than 125,000 people who are writing the future day by day. A team with healthy ambition and values. A team that is brave enough to try and committed enough to accomplish. Remember that it is very difficult to outperform a team which has values and ambition and that never gives up.
We choose today what we want to be tomorrow.
My congratulations and admiration for all of you who are part of Telefónica.
#WeAreTelefónica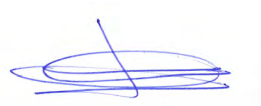 José María Álvarez-Pallete