With the representation of Eduardo Navarro and Trinidad Jiménez, Telefónica signed this week in Paris a collaboration agreement with the OECD Development Centre together with the presence of Manuel Escudero, Ambassador of Spain to the OECD and Chairman of the Governing Board of the OECD Development Centre, as well as Mario Pezzini, Director of the OECD Development Centre.
This collaboration agreement will last for two years, and its goal is to identify the opportunities brought by digitalisation for ensuring prosperous and sustainable growth. Said organism is responsible for helping developing countries and emerging economies to design innovative public policies in order to promote sustainable growth, and reduce poverty and inequalities based on economic and social analyses, as well as to improve the lives of people by facilitating political dialogue between governments, involving public, private, and philanthropic players.
Through this agreement, Telefónica and the OECD Development Centre will especially focus their attention on Latin America for the purpose of promoting dialogue about public policies and supporting reform efforts that ensure greater economic and social development in the region. Furthermore, the company will collaborate in the OECD Development Centre's annual publication for the region, the "Economic Outlook for Latin America" report (LEO report), which will soon be presented in Madrid.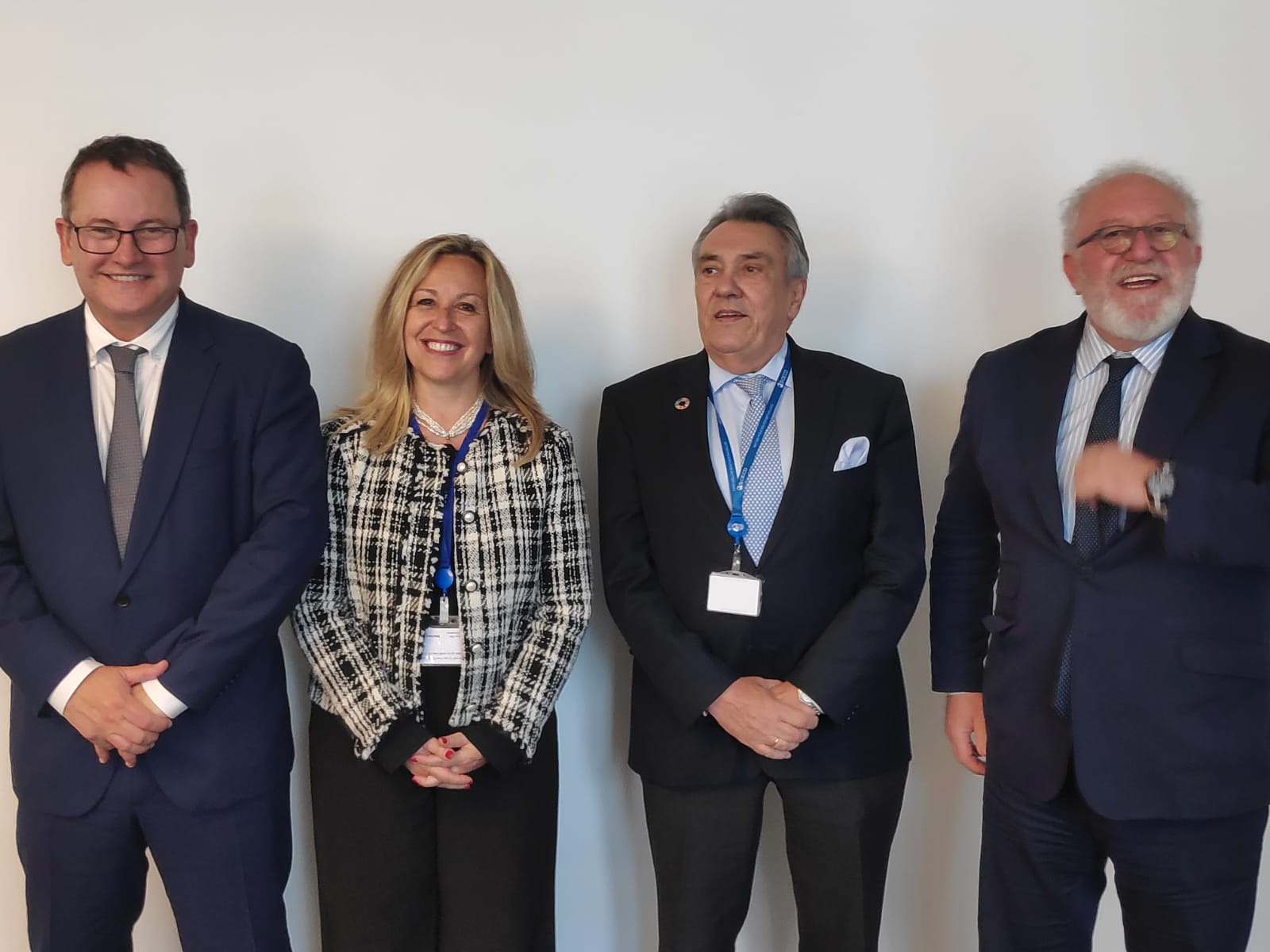 From left to right: Eduardo Navarro, Trinidad Jiménez, Manuel Escudero y Mario Pezzini
In addition, it will participate for two years in EMnet, a platform for dialogue between the private and public sectors whose goal is to better understand emerging markets, and to collaborate in the analysis of these countries' situations, in order to identify trends and recommendations that improve their economic and social environment, ensuring inclusive growth.
Aware of the importance of the digital transformation to face the challenges of sustainable growth for developing countries and emerging economies, Telefónica has decided to support the research and activities carried out by the OECD Development Centre. Telefónica's collaboration will provide technical support, making all the company's knowledge available to the Centre for the development of joint activities over the next two years.