Irati Rubio Martín – Editor at Negocio Responsable
After four editions in continuous growth, Telefónica's Sustainable Innovation Initiative ranks among the candidates for the United Nations SDG Action Awards in the 'Mobilizer' category. These awards recognise the most outstanding and innovative efforts to inspire actions that contribute to the promotion and achievement of the Sustainable Development Goals (SDGs).
After developing three editions with Telefónica employees, last year we also opened the IV Sustainable Innovation Initiative to our providers and to the start-ups accelerated by Open Future and Wayra in order to contribute, all together, to achieving the SDGs established by the United Nations.
To do this, we look for ideas with social or environmental impact that also generate an economic value for the company: products and services, internal transformation projects, or commercial and marketing activities. Disruptive, innovative, and affordable solutions that address real problems with a potential market.
More than 150 proposals were presented in the last call; in other words, every two days an employee or team raised a business idea that had a positive social and/or environmental impact. This shows that sustainable innovation is an excellent way to improve our business and the world.
"Each year, the Sustainable Innovation Initiative allows us to support employee projects in order move forwards down this road" – Arancha Díaz-Lladó, Director of Sustainable Innovation and Diversity at Telefónica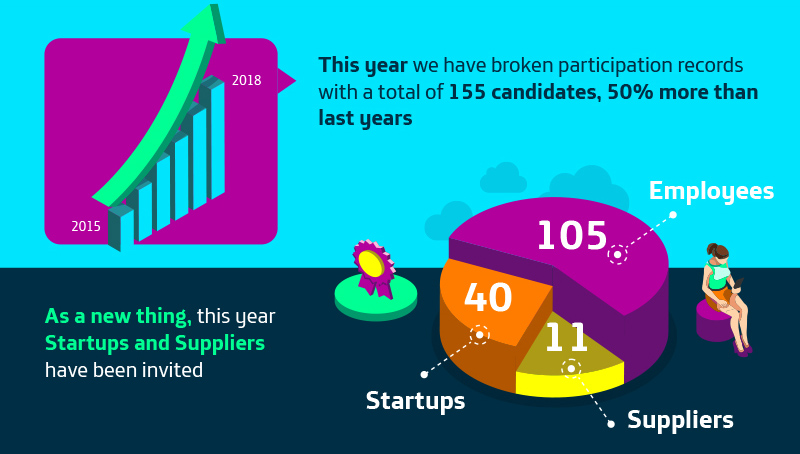 The selected proposals receive funding to be developed throughout the year, in addition to mentoring from experts from different areas of the company. And the most important award: helping the planet and society!
In short, Telefónica is proud to be part of the SDG Action Awards. This encourages us to continue to work and develop initiatives that help to make the planet more sustainable. For all this, and so that we can get even further, we encourage you to leave a comment here, and to spread our candidacy on your social networks using the hashtag #SDGAwards.
Together we can make the world a more sustainable place!