Chema Alonso
Chief Data Officer, Telefonica.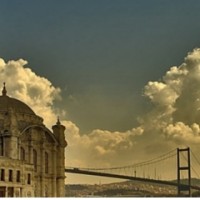 After the success of the NETmundial meeting in Brazil in April and just some days after the presentation of the NETmundial Initiative by WEF in Geneva, the Internet Governance "family" moves to Istanbul for the Ninth Annual IGF Meeting on 2-5 September 2014.
Under the overarching theme for this year meeting "Connecting Continents for Enhanced Multistakeholder Internet Governance", the IGF will be articulated around the following subthemes:
Policies enabling Access
Content Creation, Dissemination and Use
Internet as engine for growth & development
IGF & The Future of the Internet ecosystem
Enhancing Digital Trust
Internet and Human Right
Critical Internet Resources
Emerging Issues
Eighty eight Workshops plus two Main Focus Sessions (one on the IANA Stewardship Transition and one on Network Neutrality) and several Dynamic Coalitions and Open and Best Practices Forums will give the opportunity to those attending to interact and exchange opinions and experiences in an open manner and without the pressure of achieving a concrete result (please click here for a detailed programme of the event and here for an online schedule of the meeting) but rather learning from each other.
"Day zero" events will add to the IGF programme other interesting sessions on NETmundial lessons and follow-up and a High Level Leaders Meeting under the "Capacity Building for Economic Development" theme.
Telefónica will attend this meeting and have an active participation in the Net Neutrality Main Focus Session. We will try to follow as many workshops as possible, mainly those related to public policies in the Internet and governance matters.
We expect interesting and fruitful discussions on the NETmundial follow-up and the conformation of agreed multistakeholder coordination mechanisms for the Internet Governance ecosystem.
We consider IGF a crucial tool for exchange of opinions and experiences and believe in the need of maintaining it as the main forum for Internet Governance discussions, keeping its actual open and multistakeholder nature. We will work together with other interested parties to reinforce it and find a stable and independent financing scheme to ensure its effectiveness and durability.
Stay tuned for future releases in this blog about IGF 2014 and its more interesting results!
Click here to follow the sessions live!