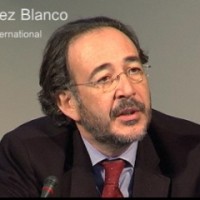 The workshop organized by ETNO and ITU last month, in the premises of Belgacom in Brussels, was attended by more than 100 delegates from European and US industry and also by a few European government representatives, some representatives from the European Commission. Amongst the speakers were several US industry and officials, and an operator but also the regulator from Dubai, and two ITU representatives.
Most of the views expressed were in favour of the ITRs and that these rules should remain a high-level treaty containing only strategic principles, in opposition to the inclusion of more stringent regulations that might damage innovation and investment, particularly in regard to the Internet. It was also mentioned the possible use of the ITRs as a way to introduce regulation that would address the perceived imbalance in revenue share between operators and OTT players.
US Ambassador William Kennard and others counselled strongly against trying to invoke a governmental solution to this issue, suggesting it would inevitably distort the market. Nevertheless, the ITU did highlight a need for the ITRs to address the disconnection between sources of revenue and sources of cost as one of its key conclusions from the workshop.
Telefónica's view, expressed by Carlos Lopez Blanco, Director of International Office in Telefónica S.A. was that there are two key issues relating to the internet currently: interconnection and commercial agreements and privacy/security. In this sense Mr Lopez Blanco said that the essence of the ITRs should be retained but interconnection should be negotiated by commercial agreement between the players and not imposed through regulation. Moreover, the ITRs could specifically promote bilateral agreements between commercial entities.  Concerning privacy and security he explained that it should be addressed, but the ITRs is not the right place to do this. Also he considered relevant that article 6 of ITRs should avoid introduce data access charges. Finally, he stated that Telefónica believes that commercial agreements and market forces should be the base upon which the Telecom sector should work but we need to deliver, otherwise, if we don't solve the fundamental problems we are facing others will do and regulatory intervention from some organism or Government will be unavoidable.
From his side, Mr William Kennard, US Ambassador to the EU spoke about that Internet should be allowed to develop in an unregulated environment; there has been a global consensus for 30 years for light regulation of the Internet to create conditions for growth and innovation. The best outcome for ITRs is to establish a framework that encourages new entrants, investment and innovation. Efforts to change regulation to capture new revenue streams are very worrying; such measures would distort the market. However, the message from Naser Al Rashedi, Manager ITU Affairs, TRA, Dubai was so clear: the only reason for regulators to regulate is to ensure the sector stays healthy.
During the debate in the session of Q&As, ETNO asked Ambassador Kennard on a strategy in the ITRs to try to guarantee revenue for operators from OTT players that use their networks. The answer was that commercial discussions eg on peering relationships are already under way in many markets between operators and OTT players. There will be a market solution over time and it would be a mistake to involve regulators.
The WCIT meeting is scheduled for December 2012, therefore this is just the beginning! I am sure that we will have much more occasions to continue this debate in different fora worldwide during the next months.