How is the workplace going to change? And our current job? Will machines and algorithms perform more tasks than people by 2025 as predicted by the World Economic Forum? What positions will appear? How is Telefónica adapting to all of this? And you?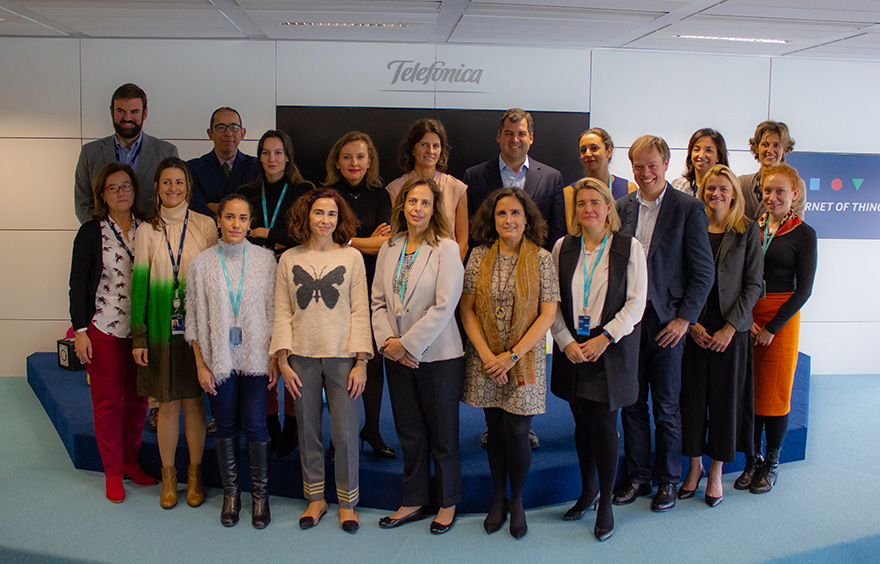 All of this was discussed in the last session of the Telefónica Stakeholders Panel on Responsible Business promoted by the Corporate Ethics area. Experts such as Selina Millstam from  Ericsson, Pelayo Covarrubias from El País Digital (Chile), Marie-Sybille from Allianz Global Investors, Jaime Sol from E&Y, Celia de Anca from the IE, and Elena Valderrábano and Marta Machicot from Telefónica contributed the keys of the transformation. These are some of the conclusions:
New jobs, new skills
The jobs that are coming will need more soft skills. Interpersonal and cognitive skills such as leadership, flexibility, social intelligence, creative and innovative thinking, acquire much more relevance. To these the following can be added digital skills: digital fluency, literacy in new media, and computational thinking.
At the same time, a work environment that contributes to the development of these skills is needed. Taking KPIs in relation to these new skills to variable remunerations can help, for example. Also what is applied in Telefónica in terms of training: continuous learning.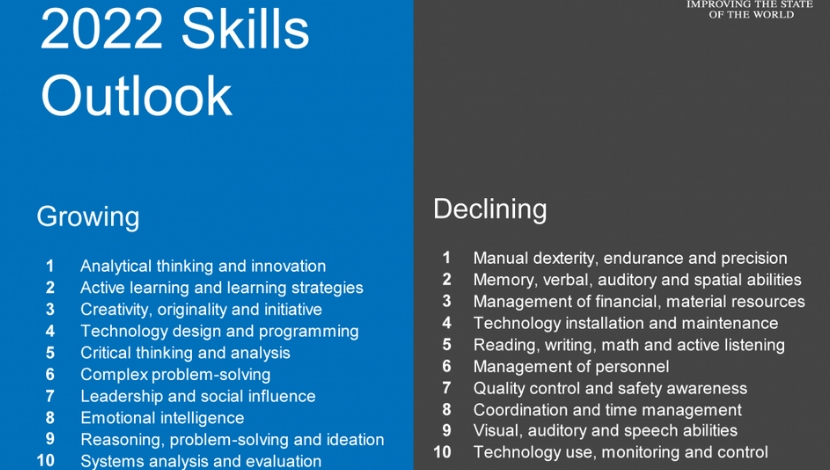 Liquid and diverse organisations
Experts agree on the importance of breaking down barriers to create a culture of change, with less hierarchy and bureaucracy. These are known as "liquid and diverse organisations". Taking into account, however, that diversity goes beyond gender, as we always insist at Telefónica.
Demographic, intergenerational, experiential, and above all else thought variety is also required. An example to promote the latter: Accor Hotels has created the "Shadow Comex" (Committee in the shadows) to incorporate the opinion of employees younger than 35 to its strategy. In line with this, it is essential to eliminate any barrier in order to have the best talent at any given time.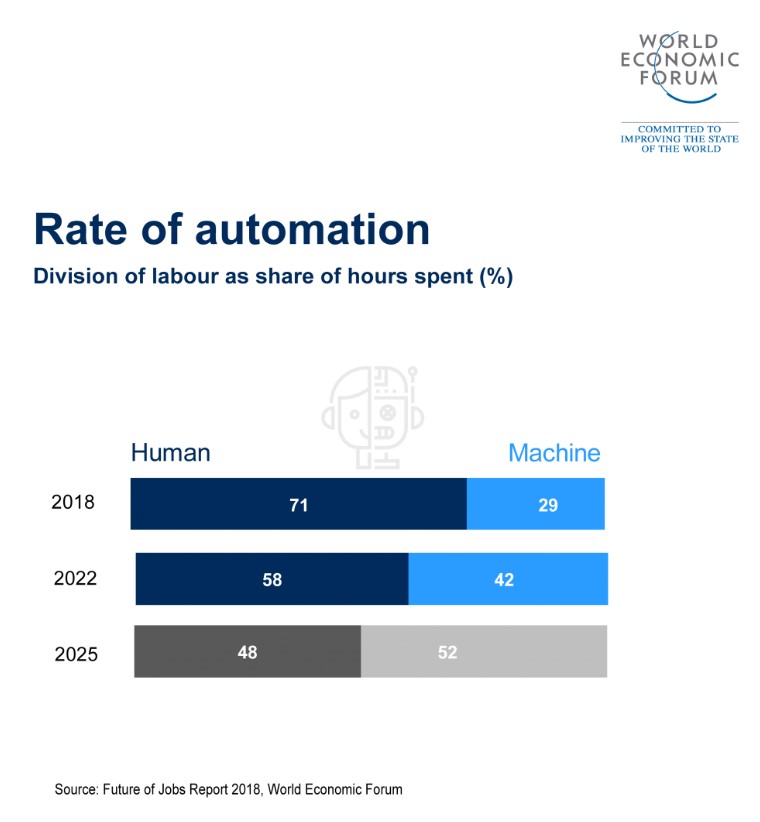 Other ways of working
The ways in which employees relate with the company and how they perform must also evolve. For example, at Spotify work is done in autonomous and agile team called squads , and they constantly question everything.
Telefónica is also changing the way of working with digital tools and new models such as independent or remote workers, among other things. Big Data and AI can help us in the management of the team, the solution of problems, and learning.
Of course, none of this is done from one day to the next. It's something veeery slow. In order to be able to carry it out, communication is key. In addition, you have to connect with people much more than before. How? Through the purpose of companies. At Ericsson they paused to define its values, and to see and communicate what it actually expected from employees. This has allowed it to have professionals that are better identified with its philosophy, and are therefore more motivated.
Are you ready for the job of the future?