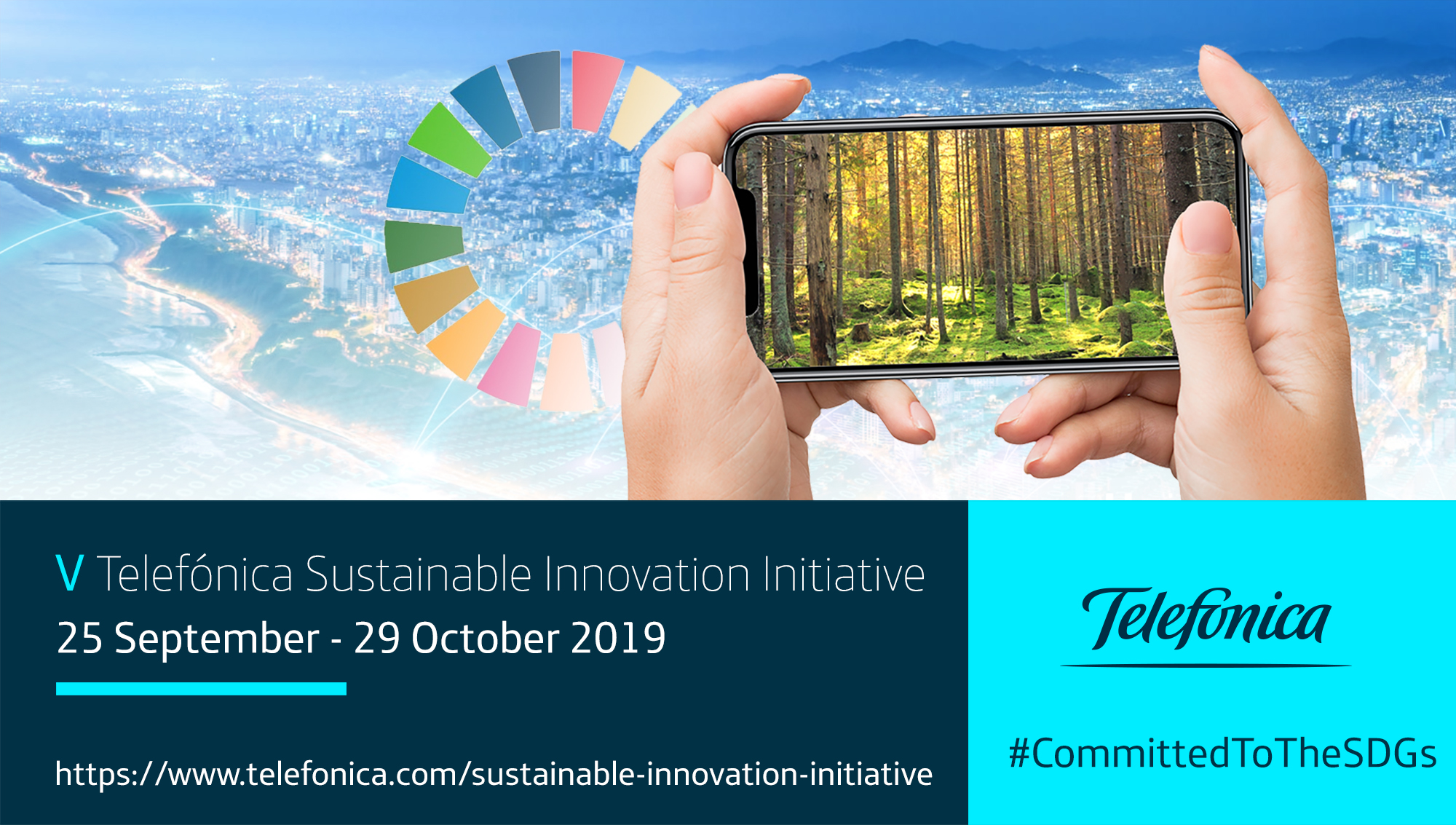 Today we are celebrating: We launch the Fifth Sustainable Innovation Initiative and that the Sustainable Development Goals (SDGs) are 4 years old! What better way to celebrate? Take part in the call and help us, together with your area, to improve our business and the world.
In this edition, in addition to having suppliers and startups, we have opened the call to universities that have a relationship with the company or are part of the Telefónica Chairs network.
What are the prizes?
Up to 30,000 euros for the area of each of the 3 winning proposals (money earmarked for the development area).

Telefónica Universitas

Course for an employee

Mentoring and expert support

Dissemination and visibility
In 2018 we received 155 nominations, up 50%. Producing Right!, Internet for All and Drones for traffic control,
some of the winning projects
.

What kind of proposals are we looking for?

Don't think about it anymore and submit your proposals before October 29th!