Go back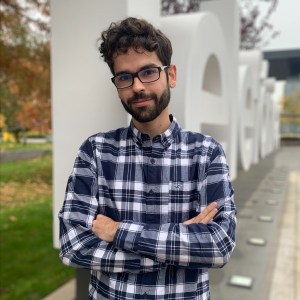 Lead Cloud Software Engineer at Telefónica
Antonio joined the Telefónica team 5 years ago in the Digital Technology Management of Online Channels, where he has specialised in the innovative sector of Cloud technologies, BigData and Artificial Intelligence.
During these years he has developed and led different projects that provide intelligence and digital capabilities to Movistar channels. Some of the most innovative projects include hyper-personalisation systems for content in real time and the implementation of automatic bots to solve use cases in WhatsApp, which provide self-management capabilities that are highly valued by customers.
He is currently Lead Developer of the "Customer Service via WhatsApp" project in Spain and its integration with AURA, which enables a new communication channel highly demanded by customers and great operational efficiencies.
Antonio coordinates a powerful Agile team of Backend development in Cloud with DevOps methodology, designing the technical architecture and controlling the development lifecycle.
Due to his interest in the academic world, Antonio teaches at Telefónica, providing quality programming training with the official recommendations of Clean Code and SOLID principles.
At Telefónica we develop the potential of the best talent to make possible the technological challenges that we undertake with innovation and enthusiasm to improve the customer experience!
In his spare time, he loves sports that put him in contact with nature, such as surfing, snowboarding and hiking. He has been 5 times national champion and once European bronze medalist in one of the martial arts he practices, entering the list of elite athletes. He takes advantage of his time on public transport to consume books, series or video games whose content or setting involves learning about personal growth, mythology or culture.
---
Related Content
Communication
Contact our communication department or requests additional material.