Sustainable Financing Framework 2023
Telefónica realeased the Sustainable Financing Framework in July 2023.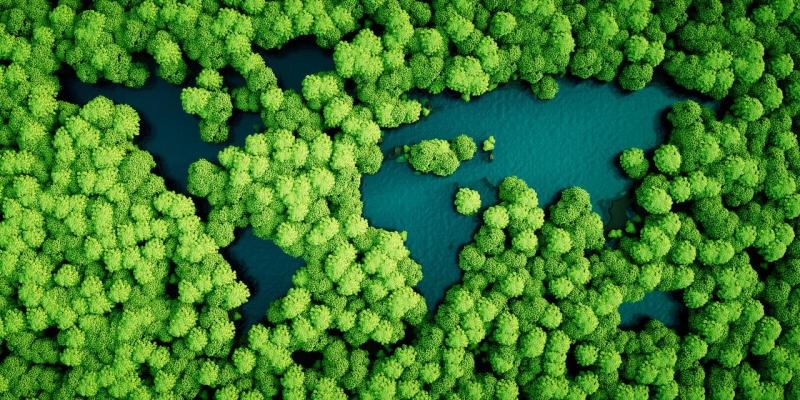 Telefónica is a global telecommunications company with over 1.1 million shareholders, operating in 12 countries and employing over 103,000 people. We serve more than 383 million customers and generated €39,993 million in revenue in 2022. Our mission is to connect lives and make the world more human, focusing on ethics, sustainability, and digital inclusion. We established a Sustainable Financing Framework, released in July 2023. This Framework outlines how we allocate proceeds from these financial instruments to green, social, or sustainability projects, following specific eligibility criteria. This framework is in line with international principles and guidelines for sustainable financing.
The framework is built on three main pillars:
1. Building a greener future
Minimize our environment impact- including achieving net-zero emissions and zero waste.
Maximize our reach in providing products and services that decarbonize the economy.
2. Helping society thrive
Reduce the digital divide with a special focus on connecting rural areas and digital skills
Ensure an inclusive working environment to attract and retain the best talent, committed and diverse.
3. Leading by example
Embed ESG in every area of our business with the highest ethical standards according to our Responsible business principles.
Proactive engaging with suppliers to drive sustainability across our supply chain.
Ensure the security, privacy and confidentiality of customer data.
We reported alignment with the EU Taxonomy in the 2022 report ahead of CSRD requirements. We faced uncertainty regarding whether telecom networks contribute to GHG reduction under Activity 8.2 but chose to follow a draft commission notice's interpretation. Our Sustainable Financing Framework incorporates EU Taxonomy principles to the extent feasible.
At Telefónica, we have been working for many years on our internal transformation to bring environmental and social sustainability and continue to expand ESG criteria within our financing model, with the aim of making sustainable finance one of the main financing tools for the Telefónica Group. As part of our sustainable finance strategy, Telefónica has decided to consider issuing green, social and or sustainability instruments.
Telefónica is a pioneer in sustainable financing and stands out for the volume and diversification of its financial instruments.
Under this Framework, Telefónica can issue Green, Social and Sustainability bonds, loans and other financial instruments such as hybrids, convertibles, schuldschein or commercial papers (together the "Financing Instruments"):
Green Financing Instruments – for which an amount equivalent to the net proceeds is exclusively allocated to green projects as defined below (the "Eligible Green Projects");
Social Financing Instruments – for which an amount equivalent to the net proceeds is exclusively allocated to social projects as defined below (the "Eligible Social Projects"); and
Sustainability Financing Instruments – whereby an amount equivalent to the net proceeds is allocated to Eligible Green Projects and to Eligible Social Projects (the "Eligible Projects").
Telefónica has appointed Sustainalytics to provide a Second Party Opinion (SPO) on this Sustainable Financing Framework and confirm its alignment with the relevant ICMA, LMA, APLMA and LSTA Principles.
In conclusion, the Sustainable Finance Framework demonstrates the company's commitment to sustainable practices and its role in contributing to global sustainable development goals through its digital services and the issuance of green and social bonds.
Read the complete Telefónica Sustainable Finance Framework in the link below: 
---
Related Content
Communication
Contact our communication department or requests additional material.