ESG Highlights: 2022 Consolidated Report
The ESG´s Highlights Report 2022 includes the most relevant topics concerning Telefónica´s sustainability efforts in environment, social and governance materia.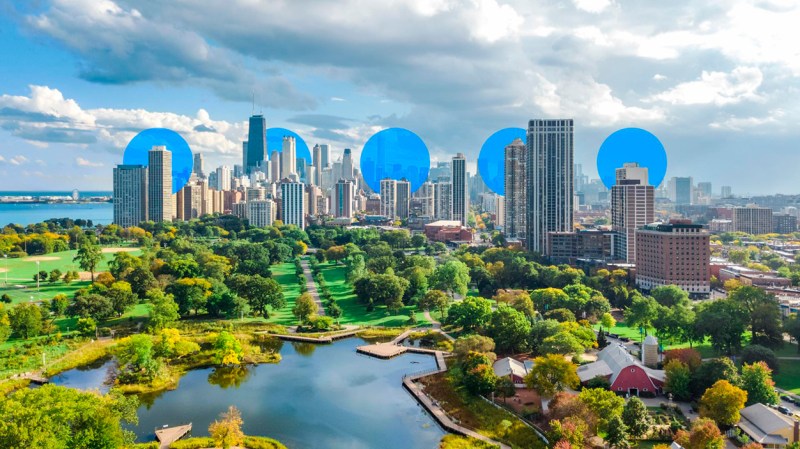 We are proud to share our progress and commitment to social and environmental impacts in alignment with the Sustainable Development Goals (SDGs) in the ESG´s Highlights Report 2022. This document emphasise the most significant and important topics concerning the company's sustainability efforts. We focus our report on three strategic pillars, which are as follows:
ESG Highlights: Enviromental, building a green future
As Telefónica, we are dedicated to providing digital solutions for the green transition:
In 2022, our products and services helped customers avoid 81.7 million tonnes of CO₂ emissions.
We are cooperating with our main suppliers and the telecom sector to reduce our value chain emissions. Our Scope 3 emissions have fallen by 32% since 2016, and we aim for a 56% reduction by 2030 compared to 2016.
We are a founding member of the European Green Digital Coalition, promoting green solutions and communicating environmental benefits transparently.
We are a CDP Supplier Engagement Leader and lead the Joint Alliance for CSR (JAC) Climate Change Working Group.
We have implemented a new Carbon Reduction Programme and updated the corporate instruction on low carbon procurement. Moreover, are also working towards sourcing 100% of our electricity from renewables by 2030, with 82% of our electricity consumption in own facilities coming from renewable energy in 2022.
We have achieved an 87% reduction in energy use per traffic unit (MWh/Pb) since 2015 and aim for a 90% reduction by 2025.
Our strategy focuses on the circular economy, zero waste to landfill by 2030, and applying eco-design criteria to new equipment.
ESG Highlights: Social, helping communities to thrive
Promoting digital inclusion through training, innovation, and the safe use of technology:
Trained over 1,305,715 people in digital skills in 2022.
Implemented various programmes for the privacy and security of users.
Building lasting trust with costumers:
Delivering on our promises, providing user-friendly products and services.
Being proactive in providing essential information.
Outperforming our competitors in Net Promoter Score across all countries.
Telefónica has made a substantial economic impact by contributing €45,978 million to GDP and contributing €7.7 billion in taxes. We've created 9.8 jobs per employee, prioritised local suppliers for over 83% of our purchases.
Upholding and promoting fundamental human rights implementing a robust human rights due diligence process:
Aim to assess 100% of potential high-risk suppliers via external evaluation by 2024.
Mandatory human rights training for all Telefónica employees.
Anonymous complaint/remedy mechanism via our Concern and Whistleblowing Channel.
Promoting inclusive access to the internet and digital services always contributing to the Sustainable Development Goals (SDGs):
Contributions to the Universal Service Fund in Spain and Latin America to expand connectivity.
Collaborating with device manufacturers to improve usability for individuals with disabilities.
Achieved 94% 4G rural coverage and 85% 5G coverage in 2022.
ESG Highlights: Governance, leading by example
As Telefónica, we maintain strict levels of governance oversight through policies, personnel, and programmes, leading by example in areas such as corporate governance, culture based on ethics, data privacy, security and cybersecurity, and managing a responsible supply chain.
Our mission is to make security more human and build trust and confidence.
At the heart of our business is the maintenance of the highest security standards.
We witnessed 126,948 participants on our data protection and cybersecurity training courses in 2022.
Our ambitious target is to include security prerequisites in 95% of suppliers' RFPs & contracts by 2025.
International standards, including ISO 27001 and NIST, are the foundation of our security systems.
We value data privacy and empower our customers by giving them access and control over their personal data.
To minimise risk and boost digital trust, we've instituted robust internal controls.
In 2022, we dedicated 119,639 hours to training in data protection and cybersecurity, thus maintaining a clean record with no fines for data breaches impacting personal data.
We view our suppliers as collaborators on our journey towards a sustainable economy and take ESG matters seriously.
Our supply chain strategy is centred around risk management and engagement.
In 2022, we assessed 72% of high-risk suppliers for sustainability, with the goal of evaluating 100% by 2024.
We insist that key suppliers set emission-reduction targets that are validated by the Science Based Targets initiative.
Read the complete information in the link below:
---
Related Content
Communication
Contact our communication department or requests additional material.