On Friday 12 October the International Telecommunications Union's (ITU) Study Group 5 –which is responsible for studies on methodologies for evaluating the Information and Communications Technology (ICT) effects on the Environment and Climate Change-, of which Telefónica forms part via its Climate Change and Energy Efficiency Office, unanimously approved the recommendation to standardise the technical requirements and specifications of external universal power adapter (UPA) solutions for ICT equipment for stationary use (for modems, decoders, domestic network equipment and landline phones, among others).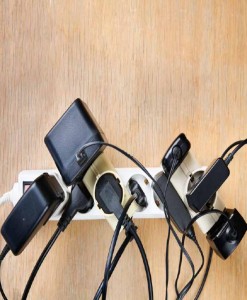 This means that the "single plug" for this type of equipment is far closer to becoming a reality. The recommendation affects billions of people and devices. Once it is totally implemented it will enable users to save a great deal of money as it will provide them with better, reusable, longer-lasting equipment. Moreover, it will make a substantial contribution towards reducing environmental impact by improving energy efficiency and reducing electrical and electronic waste.
According to a study conducted by the University of Genoa commissioned by the ITU and the Global e-Sustainability Initiative (GeSI), it is estimated that the widespread adoption of an energy efficient universal power adaptor would represent a 300,000-tonne reduction in the volume of electronic waste generated each year. It would also reduce the energy consumption and greenhouse gas (GHG) emissions of external power supply units by between 25 and 50%.
The next challenge will be to implement this recommendation as quickly and broadly as possible. It is also necessary to begin drawing up a similar recommendation for the external power supply units of portable equipment.