Laura Abasolo
Chief Financial and Control Officer & Head of T. Hispam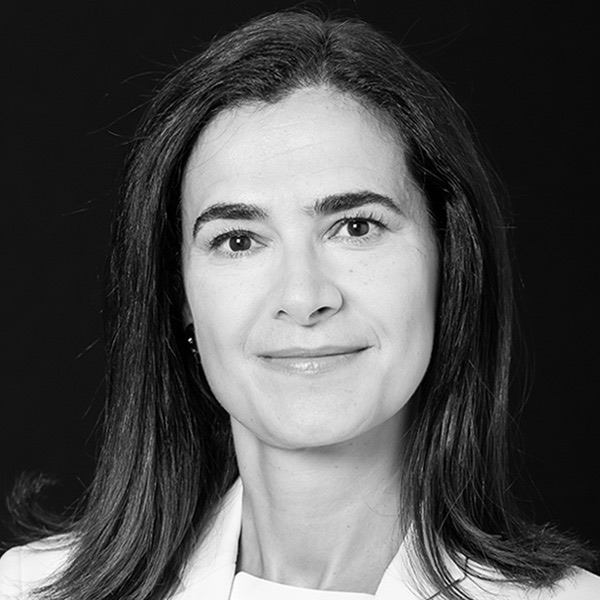 Laura Abasolo holds a degree in Economics and Business Administration studies from Universidad Comercial de Deusto and an MBA in International Business from the Norwegian School of Economics and Business Administration.
She began her professional career at Goldman Sachs International in London, in the Investment Banking Division, participating in equity and M&A deals mainly across Europe.
In 1999 she entered into Telefónica Group as Director of the Control Department in Terra Networks, S.A. She was promoted to Senior Vice President in 2003, joining its Executive Committee.
She joined Telefónica, S.A. in 2005 as Director of Budgeting and Control and was promoted in December 2007 to Managing Director of Planning, Budgeting and Control of Telefónica, S.A. She joined its Executive Committee in March 2014, when she also assumed the responsibility for the Global Simplification Office.
In 2016, she is also named Head of the Accounting and Tax areas and in July 2017 she is appointed Chief Finance and Control Officer. Since November 2019, she is Head of Telefónica HispAm and Chief of the Procurement and Supply Chain division. In February 2020 she also headed Corporate Development, this role until September 2021.
She is member of the Board of Directors of VMO2 joint venture since June 2021 and of its Audit Committee.
Laura Abasolo was member of the Supervisory Board of Telefónica Deutschland Holding AG, since 2015 and Chairperson from May 2018 to March 2020. She was also member of its Remuneration Committee and its Audit Committee since 2015 to April 2019.
In June 2021 she is appointed member of the of the Advisory Board of Telefónica de España and of the Advisory Board of Telefónica HispAm and Member of the Board of Trustees of Telefónica Foundation since December 2017.
Laura Abasolo served as non-executive Member of the Board of Directors of Telefónica Chile, S.A. from 2016 until May 2017. From 2016 until June 2018, she was also Member of the Board and Chairperson of the Audit and Control Committee of Acerinox, S.A.
Outside Telefónica, she is trustee of Fundación Lealtad.
She was born in Bilbao (Spain) in 1972.