Language VO: SPANISH
Session description
5G is the most disruptive technology that comes into play in the present and future of connected drones. During the session will be discussed both, the future, from the hand of the Innovation area of Telefónica Spain, which will tell disruptive projects on 5G drones, and the present, from the hand of Telefónica Security Engineering that will cover the drone services that are already a commercial reality.
In the field of innovation, we will talk about the project carried out with Correos in which cooperative and precise drones are used for the delivery of parcels using the C-V2X technologies of the connected car and RTK for precise positioning. We will also talk about the project carried out in the SailGP high speed sport sailing competition, in which drones with Network Slicing capabilities were used for the transmission of the video signal in real time
In the second half of the session, we will present the Drone Detection and Inhibition project carried out in several soccer stadiums of La Liga. In this session we will interview the Director of Integrity and Security to understand the project, the reasons for its implementation and the need of society to protect crowded places. At the end, a demo of the anti-drone platform of a specific stadium will be shown.
Presentation
Demo Description
The first part of the presentation will show one of the drones used in the project with Correos, a DJI Matrice 300 modified with the necessary electronics to have 5G communications, C-V2X and precise positioning 5G-RTK. The FPV (First Person View) competition drone used in the SailGP project will be shown. This drone has been customized to carry a 5G video encoder that allows the transmission of high-quality images in real time. It will be possible to visualize in real time both, the images transmitted by the encoder and those of the racing drone's piloting goggles.
In the demo of the drone detection and inhibition system, the anti-drone platform will be shown. A drone will be flown in one of the La Liga stadiums while the image of the drone will be broadcasted in real time on the screen of the Agora room in parallel with the alarm display of the drone detection platform.
#Drone
#5G
#C-V2X
#RTK
#anti-drone
#cooperative drones
Session Speakers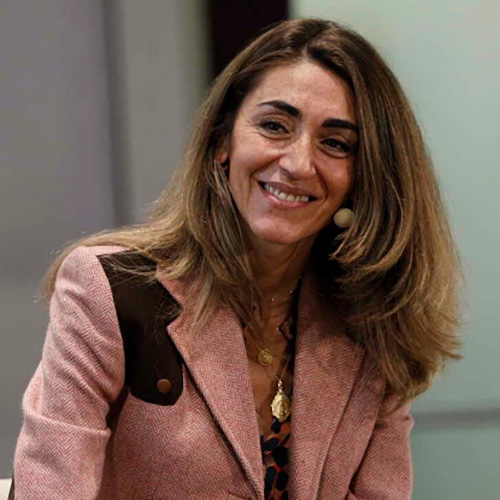 Leticia López Domingo
Innovation expert, Telefónica de España
Ángel Alves González
Innovation expert, Telefónica de España
Lorena Senador-Gomez
Director, Telefónica Ingeniería de Seguridad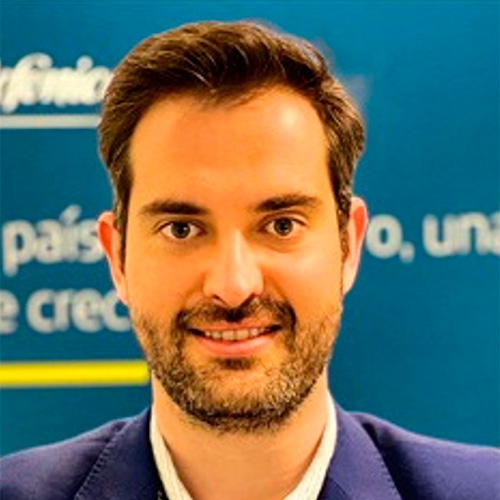 Miguel Borja
Responsable Defensa, Telefónica Ingeniería de Seguridad
José Damián García
Director of Integrity and Security, La Liga