Language VO: ESPAÑOL
Session description
The cyber security paradigm has advanced at different speeds in the IT domain, with great advances, and in the OT domain, with very limited and ineffective advances. In some cases, even "Jedi tricks" are used, such as virtualising industrial systems on top of Linux and Windows operating systems to fool the attacker, who usually does not fall for them. As a result, industrial threat information ends up being of little value and more related to the host IT systems than to the virtualised industrial system.
Aristeo approaches industrial cyber security natively, deploying real industrial systems (decoys) across the Internet and generating real industrial Threat Intelligence. There are no tricks, and the only JEDI trick it uses is that attackers think they are blocking an industrial system in production. They then act accordingly, giving Aristeo all the information, it needs to stop them when they get close to our customers' infrastructure.
Presentation
Demo Description
A video briefly explaining a decoy and demonstrating how it behaves upon execution of a vulnerability.
Session Speakers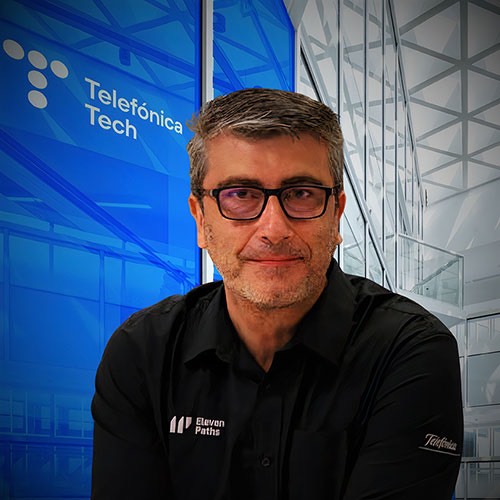 Jose Antonio Cascallana Arroyo
Manager C4IN Cybersecurity Centre, Telefónica Tech
Additional information