We put the focus on technology for people, showing the spirit of inclusiveness by advocating that no one is 'left out of the picture'.
The closer we get, the further we go.

One of the largest fibre and 5G networks in the world
At Telefónica, we strive to reach every corner of the world and we believe that the progress of countries depends on everyone being better connected.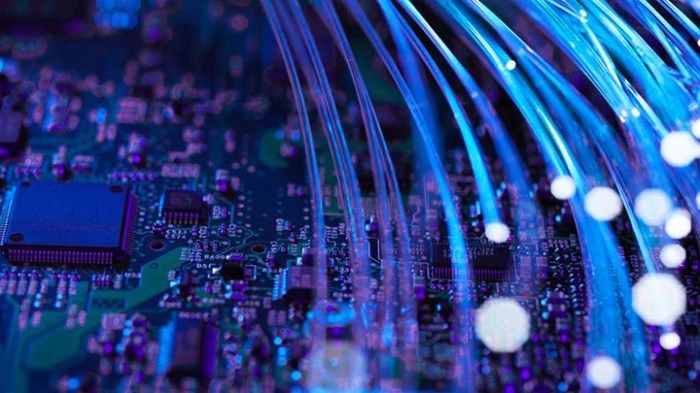 1.2 million people trained for employment
With technology as an ally, at Fundación Telefónica we believe that there is no more powerful tool than education and training to guarantee social inclusion, reduce inequalities and boost the competitiveness of countries.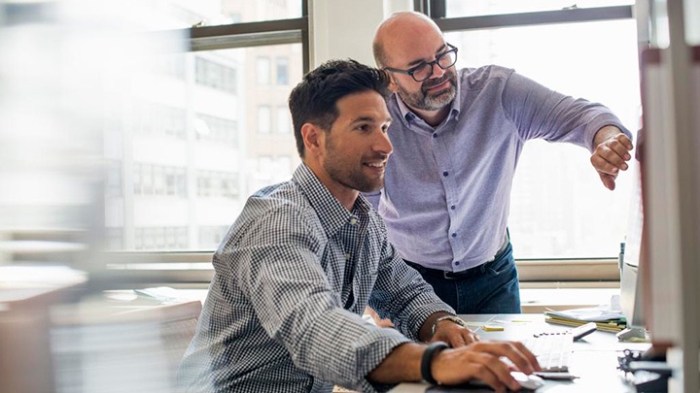 1,300 startups invested
At Telefónica we believe in entrepreneurship for economic progress and to build more advanced and innovative societies. We have the ability to anticipate the future, understand the needs of the company and continue to be pioneers in the digital world.
We use 84% renewable electricity
Our purpose commits us to protecting people and the planet, which is why at Telefónica we want to help slow climate change and build a greener future through digitalisation.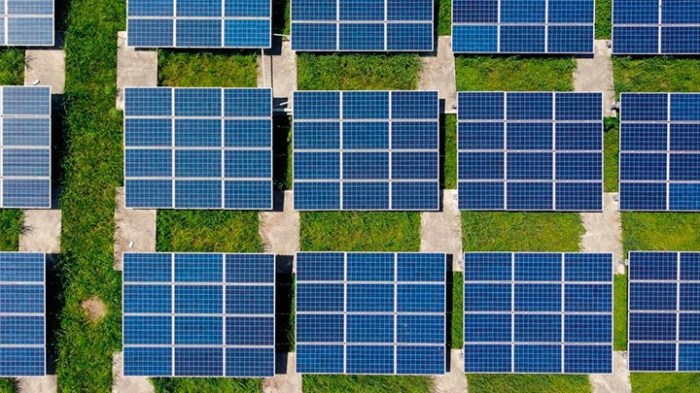 Our purpose
Making our world more human by connecting lives.
Technology contributes to the development of communities and is the most effective tool for reducing inequalities and a key lever for a society to progress as a whole. This is Telefónica's main role as a social actor.
We are one of the world leaders in fibre deployment; we boost the potential of people and social actors to accelerate the progress of society with job training and the acceleration of start-ups. All this, under our commitment to the environment and the use of 84% renewable electricity.
We firmly believe in the power of transformative connections, because it is people who really give meaning to technology. With this campaign we show, through the metaphor of photographs, how important it is for each of us that the people around us appear in our pictures. However, in today's snapshot of society we are not all there. People are missing. That's why we focus on technology for people with the aim of getting more and more people in that portrait.
Each one of us has the potential to make society progress and this is only possible when there are opportunities for everyone.
Telefónica is working to ensure that we are better connected every day and that no one is left out of society.
Making our world more human by connecting lives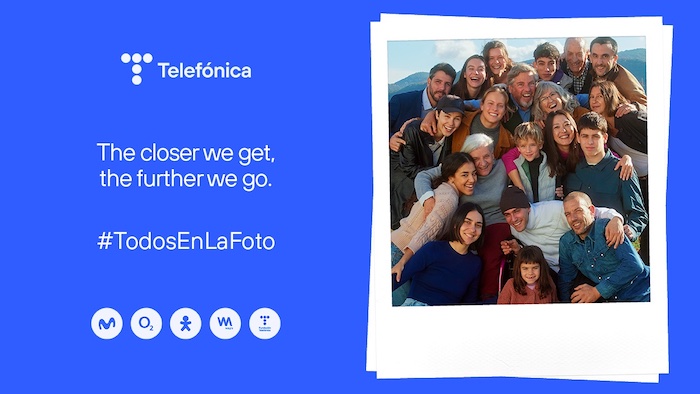 Telefónica's new advert explores the role of technology in society.
Telefónica's new spot focuses on technology for people with this campaign, which uses the metaphor of a collective photograph to bring technology closer to society.
(spanish version)
6 things you didn't know about Telefónica's new advert
"Throughout this article, we explain the research process prior to the execution of an advertising spot and, in addition, we tell you 6 curiosities of the Telefónica advert, focused on the importance of using technology to give people more opportunities".
(spanish version)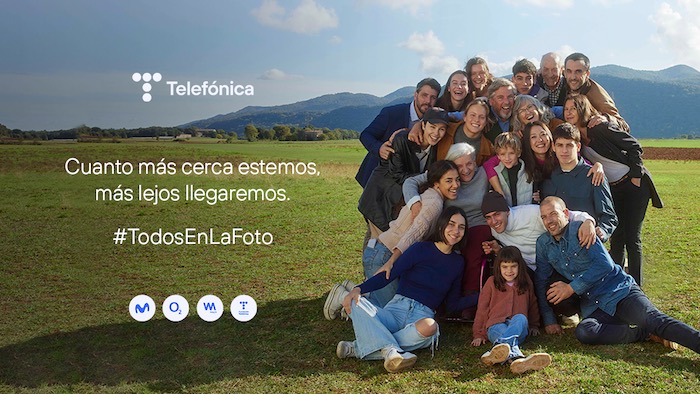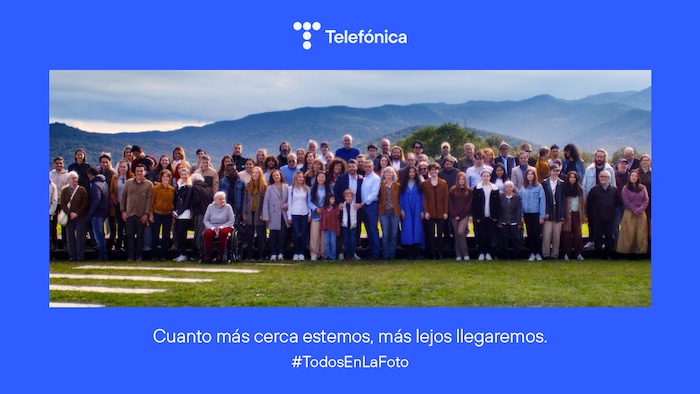 Watch the 'making of' of Telefónica's new spot
Discover some of the secrets behind the 'making of' of Telefónica's new spot and be surprised by some of its curiosities
(spanish version)
#TodosEnLaFoto: for a 2023 full of opportunities
Telefónica's advert wishes that no one is missing from your photo and that 2023 is full of opportunities. Merry Christmas!
(spanish version)