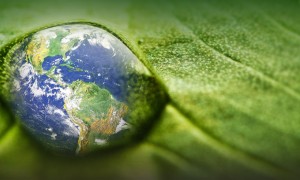 The Ethical Corporation Responsible Business Summit 2012 was themed in London last week around the core priorities for the CSR sector over the coming years, the 3C's of Sustainability: competition, collaboration and cultural change.
The over-riding conclusion of the summit was that to truly drive forward the sustainability agenda, no single company – no matter how large or how successful it is today – can afford to go it alone. Diageo's CEO Paul Walsh declared that the most successful businesses will be collaborative in their outlook. John Brock, Group CEO of Coca-Cola Enterprises, said that sustainability helps to drive employee engagement.
HOW EMBED CSR INTO THE ORGANISATION
Mike Barry, from Marks & Spencer,outlined his company's approach to embedding CSR into their organisation:
Have a clear strategy –Don't just look at your competitors. Consider what the likes of Google and Apple are doing –consider new business models
Value creation – it was all about reputation a few years ago. Now value is about increasing new revenue streams.
Integration – leadership from the top is essential.
Partnership –build systemic partnerships. Have to be part of partnerships to make change. Need to influence supply chains.
Innovation. Product and service information – free trade, organic – consumers will increasingly use mobile products to access information.
Belén Izquierdo, from Telefónica, identified four drivers to help embed sustainability as part of the business strategy:
The formal structure, the Governance, the formal and written procedures
The informal structure, the relation and creation of the internal networks, the 'intangible facebook' of the company
The people and their roles: you need 'doers' and 'preachers' should you want to have an impact with the implementation of the CR projects
The systems you need to support the process so you are ready to deliver the information requested by the 'global watchers'
Izquierdo introduced the concept of the organizations functioning as a 'barcode' and therefore the need of creating internal alliances with a number of business units such as HR, marketing, operations, security, advertising, procurement, investor relations have shared interests, partnerships begin to form and things begin to happen.
Both Barry and Tracey Noe from Abbott, endorsed Izquierdo's viewpoint on building informal partnerships and added that that piece probably means around 80% of their strategies. He stated Plan A was informal –a number of people across the organisation built an informal structure so when Sir Stuart Rose became CEO it was relatively straight forward to respond to his challenge.
CONSUMER, THE REAL CHALLENGE
Tom Berry of Kimberley Clarke stated that some of their products now have 50 per cent lower carbon footprint but consumer comms& engagement continues to be a real challenge. Currently offering niche green products to consumers rather than replacing existing product line. 10 – 15% look for eco friendly products, however, only 3% buy. Customers don't want recycled fibre tissue paper – challenge is to make it more normal.
Tui Travel claimed sustainable initiatives are not currently demanded by consumers but being sustainable is a good way of being ready when they do. They also find B2B customers are more sensitive and demanding of sustainable travel than B2C.
Peter White, at Proctor & Gamble, outlined the approach taken by consumers when purchasing sustainable goods:
15% will accept trade-offs in cost and performance to purchase
75% will buy but will not accept trade offs
10% are indifferent to sustainability and focus on value
The aim is to design products that conserve resources i.e. cold water washing via the Ariel 30 product. P&G are keen to tap into all innovation sources including ideas from outside the company (its work with WRAP is a good example). And innovating with suppliers.
BUILDING TRUST
Jeremy Cohen, from Edelman, outlined some thoughts around engaging consumers in behaviour change. He stated trust requires profit + purpose + engagement .Values rather than compliance should be championed. He gave 5 tips to building trust: values over rules, adapt to expectations, stand for something big, radical transparency and embrace employee activists.
Tom Veasey, of Risk 2 Reputation, outlined the 2011 Edelman Trust barometer survey results which included the following insights: Stakeholders of trusted companies: 51% believe positive publicity and 25 percent believe negative publicly. Stakeholders of distrusted companies: 15% believe positive publicity and 57 percent believe negative publicly.
He also underlined that while brand is owned (a corporation in 'broadcast mode'); reputation is earnedand is about others' perceptions of your organisation. Reputation = awareness + experience.
See also "Ethical Corporation's Responsible Business Summit 2012, a few thoughts…", by Toby Webb