Back
Beyond Aura: a story of transformation, vision and a new future

A year ago we announced that we aimed to create a new customer relationship model based on Cognitive Intelligence. Just a few hours ago, we announced that AURA is now available to millions of customers in six countries (Spain, UK, Germany, Argentina, Brazil and Chile).
You can see all the details of what presented in the press release .
But I want to take advantage of this space to tell you not only the "what", but also the "how" and "why" behind AURA, since AURA is not a story out of the blue, but the direct consequence of a story of transformation and vision.
The Story of a Transformation
For the past eight years, we at Telefónica have been firmly committed to digitalising our services and transforming our networks into the networks of the future.
But two years ago, we took another step forward in this transformation: we redefined the way we conceived a telco. We stopped seeing ourselves as a company of departments, geographies or business units, and started working as a platform company.
The first platform is what defines us as a company: our network is increasingly virtualized and equipped with intelligence. The second platform consists of fully digitized and automated processes and systems, which communicate in real time. And a third: a platform for the distribution of technology and content, either in-house or from third parties, to millions of customers. And on top of these we created a fourth platform: a Big Data repository, with all the information and data generated on the rest of the platforms.
With all these interconnected platforms, built from what makes us unique, the network, we were able to provide Telefónica with artificial intelligence and machine learning capabilities in a natural way. Without this solid and pioneering commitment to digitizing all our platforms with the customer at the center, an initiative like Aura would not be possible.
The story of a vision
But AURA is not only or exclusively technology. For those of us who work at Telefónica, what we do is just as important as how we do it: our values. And, being a technology company, we cannot ignore that we are immersed in a technological revolution like never before in the history of mankind. The wave that comes from artificial intelligence, and other disruptive technologies, has enormous potential to improve people's lives and society, but it also throws up uncertainties, increasingly present in the public debate. Part of that debate revolves around the use of the data we leave in our digital lives that is perceived as the new oil in a hyperconnected world. The data economy has revolutionized all sectors of industry and society.
And we must not forget that telecommunications networks and connectivity are the platforms where our digital life originates. We have the responsibility to be providers of these services that society and people demand: network and connectivity.
That is why we decided to commit ourselves to embed clear principles in our network and services: transparency, control and security of the personal data that our customers generate in their relationship with Telefónica. We want customers to control their personal data and to be able to decide who can access it, under what conditions, and even, if they wish, to take their history to another operator.
And so Aura is born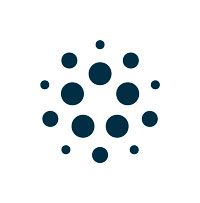 Aura is born as a commitment to make the artificial intelligence capabilities of Telefónica available to our customers in order to offer them a differentiated and personalized experience. We want our clients' trust to be our greatest asset.
From today, AURA will enable millions of customers in Spain, the United Kingdom, Germany, Brazil, Chile and Argentina to speak with Telefónica's technology in a simple, differentiated and personalized way through different channels of their choice.
AURA is born to learn and will do so as it earns our customers´ trust. They will learn from each other, so that new cases of use will be incorporated to improve the lives of our clients.
AURA: the first highlight of Telefónica's platform milestone
Aura is the first evidence of a long-term vision, where we imagine our customers talking not only with our products and services, but speaking directly to the network and the network answering back to them in real time adapting to their needs. This is our vision for the future. A totally digitalised Telefónica with the customer in the centre.
Because we believe that people have spent a lot of time learning to understand technology, but it's the time for technology to understand human beings.
Because we believe that people have spent a lot of time learning to understand technology, but it's the time for technology to be understood.
The history of Telefónica is defined by moments in which we dare to reinvent ourselves, to ambition more, to not be satisfied with the "status quo". And I can tell you that I am very proud of what we have achieved. I'm very proud of my team. I am very proud of Telefónica and the future we are writing.
José María