To be in thecutting-edge of business and technology, a company like Telefónica needs to be constantly looking beyond its telco boundary, to be updated in the latest tech discoveries.
Telefónica needs to be close to what's happening in the scientific community around the world, and to have a way to advance the state of the art, positioning Telefónica as a pioneer of the tech world.
Telefónica Research was created for this purpose. Under the strong and lasting tradition of R&D that Telefónica has had for over 30 years, the Research team in Telefónica pushes the boundaries of fundamental science and technology, sharing their knowledge within the international community, thus placing Telefónica in the forefront of scientific research.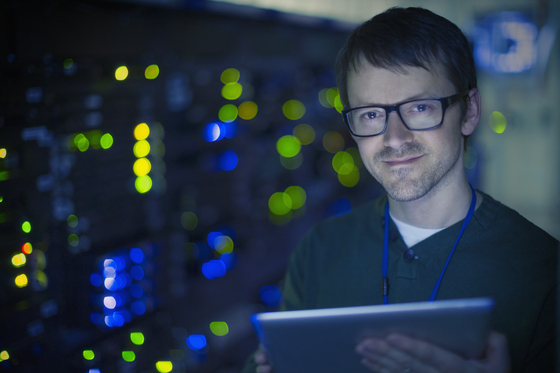 Telefónica Research includes a diverse, multidisciplinary and international group of scientists who dare to explore the edges of knowledge, without losing the purpose of adding value to Telefónica's business. The balance between the aim to explore and discover,the focus on nurturing the company and staying close to the business is one of the things that makes Telefónica Research one of the most unique and valuable assets of Telefónica.
The place the Research team has earned within the international scientific community as one of thetop players of the academic research world is one of the guarantees Telefónica has of leading the technological revolution that will take us to the more human, more connected future we want.
EU Funded Projects
Telefónica Research receives support from European funds to carry out its research, adhering to different projects and initiatives financed by the European Union.