ESG rankings & recognitions of Telefónica
Telefónica is a leader in sustainability, recognised in ESG rankings and awards for its exceptional commitment in multiple areas.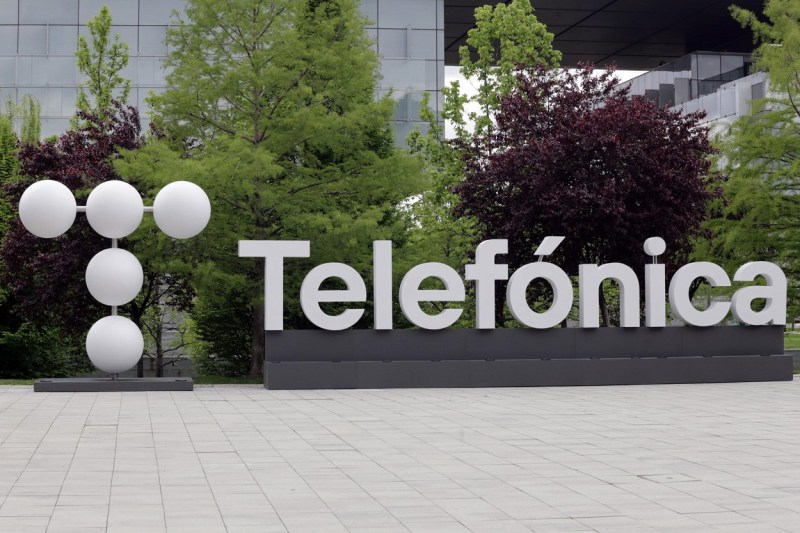 In addition of the ESG Indexes, there are numerous organisations that bestow rankings and recognitions upon companies demonstrating exceptional commitment and progress in meeting their Environmental, Social, and Governance (ESG) objectives. The rankings and recognitions where Telefónica is featured serve to showcase the company as a leader in the telecommunications sector when it comes to corporate sustainability and responsibility.
Such organisations operate independently, appraising corporate performance based on an array of criteria. These may encompass environmental sustainability, social responsibility, corporate governance, diversity and inclusion, digital rights, among others. The objective of these assessments and accolades is to offer a gauge of a company's accomplishments in these domains, extending beyond the conventional financial parameters.
The methods used to measure and rank companies can vary widely between organisations and depend on the specific focus of the ranking. Here are a few general steps that many of these organisations follow:
Establishment of Criteria: The organisation first establishes the criteria or metrics that will be used to evaluate companies. These could be based on publicly available information, such as sustainability reports, or data directly requested from the companies.
Data Collection: The organisation collects the necessary data. This could involve reviewing public documents, conducting surveys, or directly requesting information from the companies being evaluated.
Analysis and Scoring: The collected data is analysed according to the established criteria. Companies are often scored based on their performance in each area.
Ranking: Companies are ranked based on their scores. Those with the highest scores are typically recognised as leaders in the area being evaluated.
Publication: The rankings are published, often in a report or on the organisation's website. These publications provide transparency and allow stakeholders, including investors, customers, and employees, to make informed decisions.
It's important to note that whilst these rankings can provide valuable insights, they are just one tool to evaluate a company's performance. They should be used in conjunction with other information to get a comprehensive understanding of a company's practices and performance.
In which categories are the rankings and recognitions that Telefónica has received?
These rankings and recognitions highlight the remarkable achievements of Telefónica, underscoring the significance of being included in such prestigious lists. These rankings serve as a testament to the company's unwavering commitment to environmental sustainability, social responsibility and corporate governance. These recognitions affirm Telefónica's dedication to sustainable practices and responsible business conduct, reinforcing its reputation as a forward-thinking and socially conscious organization.
The rankings and recognitions featuring Telefónica are classified into some of the following categories:
Climate and Environment: These recognitions evaluate Telefónica's efforts towards environmental sustainability. Examples include the "CDP Climate" where Telefónica received in 2022 an "A" rating for the ninth consecutive year. This category also includes the "Europe's Climate Leaders 2022", and the 'Climate assessment' from the World Benchmarking Alliance.
Supplier Engagement: The CDP "Supplier Engagement Leader" recognition falls into this category, assessing how Telefónica engages with its suppliers on environmental issues for the third consecutive year.
Employees: The "Diversity Leaders" recognition evaluates the company's efforts towards promoting diversity and the "Best Employer Brand" in LinkedIn recognition falls into this category.
Digital Rights: The "Ranking Digital Rights" evaluates Telefónica's commitments and policies affecting users' freedom of expression and privacy.
Digital Inclusion: The "Digital Inclusion Benchmark" assesses the company's efforts to improve access to technology, enhance digital skills, foster trustworthy use, and innovate inclusively. Telefónica was ranked in 2021 as the first company worldwide with a score of 89.5/100.
Child Rights: The Global Child Forum Global Benchmark scores companies on their commitment to children's rights.
Sustainability: The Sustainability Awards recognition by Seal Awards falls into this category, evaluating Telefónica's commitment to sustainable business practices.
These categories reflect the broad range of areas in which Telefónica's performance in the telecommunications sector is being evaluated and recognised.
In summary, Telefónica's presence in multiple rankings and recognitions highlights the company's unwavering commitment to integrating sustainable values into its internal policies and practices. With ambitious goals for gender equality, disability inclusion, and environmental sustainability, Telefónica establishes itself as a frontrunner in ESG commitment within the telecommunications sector.
To explore in detail other rankings & recognitions of Telefónica consult the following link:
---
Related Content
Communication
Contact our communication department or requests additional material.